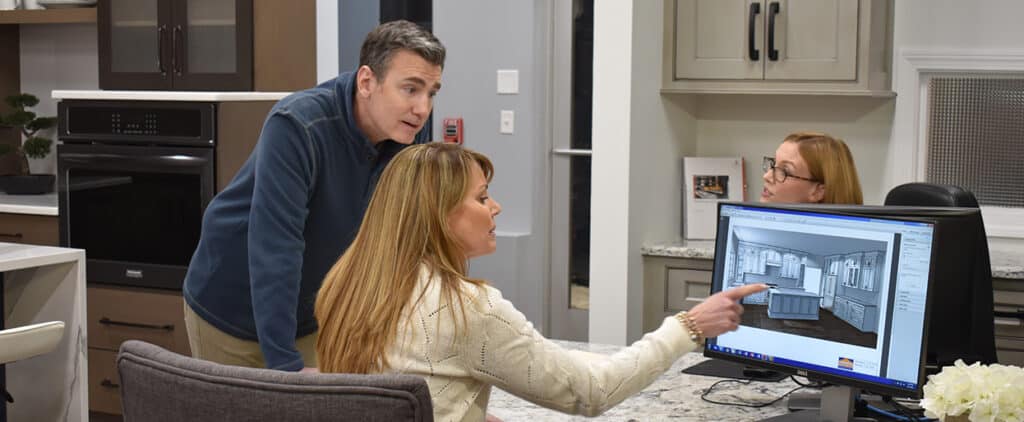 A kitchen is one of the busiest rooms in the house. It is also one of the most complicated. Kitchens are packed full of supply lines, appliances, doors, windows, and more. When you remodel a kitchen, you don't just want a beautiful space; you want a functional space. Anyone can pick out cabinets, but there are many reasons why having a kitchen designer is vital to a successful kitchen remodel.
How A Professional Kitchen Designer Can Help You
The remodeling journey can be a long and stressful process. But it doesn't have to be. Many of our customers have found a professional designer to be invaluable for 3 reasons:
Personal Advice
A kitchen and bath designer is your guide through the remodeling process. Whether this is your first remodel or your tenth, you are going to want personal advice. While Google and friends & family are helpful resources, talking to an expert in kitchen design can go a long way in helping you make the right decisions for your remodeling project.
Beautiful & Functional Design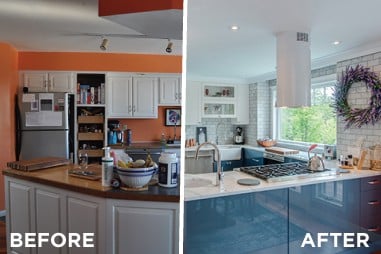 Your kitchen designer will create a beautiful design that fits your style, taste & budget. They can tell you about current kitchen trends and what colors work well. They know all the tricks of the trade to beautiful every corner, every nook and cranny of your kitchen. From toe kicks to crown molding, they can transform your space and bring your dream kitchen to life.
Having a professional designer draw up your kitchen will also ensure that no costly design mistakes will ruin an otherwise beautiful kitchen. Things like workspace clearances, the flow of traffic, kitchen safety elements and having enough storage space are common things designers consider when working on a new kitchen design.
Having A Project Manager
Rather than ordering kitchen cabinets yourself online, risking the possibility of forgetting pieces or ordering the wrong size, your kitchen designer will double and triple check your order for errors, and place the cabinet order according to your exact specifications. Give yourself peace of mind by allowing the professionals to take care of your project from start to finish.
Norfolk Expert Design Services
A great designer is one that can take your ideas and bring them to life, transforming your space to become both beautiful and functional. At Norfolk Kitchen & Bath, we recognize how important the design service is, and choose to employ only the best kitchen and bath designers from the industry. Many of them have been in the business (and with Norfolk!) for 10, even 20 years. Best of all, our design services are free to every Norfolk customer, saving you up to 10% on the cost of your kitchen remodel. For that price, why wouldn't you need a kitchen designer?
Using their expertise, along with years of experience, our designers will help you navigate through the nuances of a complicated remodel and help you make decisions that would otherwise give you headaches. They will take your color palette and style choices and create a beautiful kitchen that not only looks great but functions great. They are experts at the details, so you can rest assured that nothing will fall through the cracks. Many of our customers say that working with their kitchen designer was one of the best parts of their kitchen remodeling experience.
How To Start Working With A Norfolk Kitchen Designer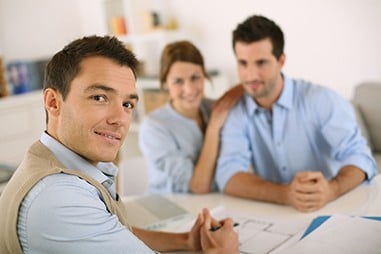 Wondering how to start the process? Whether you are looking to remodel in a few weeks or a few months, the first step is making your free kitchen design appointment.
1.     Schedule Your Free Design Appointment
At this in-showroom appointment, your designer will go over the different cabinet offerings, color options, your budget, along with any specific wants and needs for your new kitchen. These initial selections will give the designer groundwork for a design. It is helpful if you bring in a rough measurement of your kitchen – don't worry, they will confirm any measurements at your house before ordering. Schedule your free design consultation today!
2.     Receive Initial Design & Kitchen Quote
From there, your designer will put together an estimate and professional digital rendering of your new kitchen. You may choose to meet with them to go over selections or tweak via email or phone.
3.     Approve Final Design & Estimate
Once you are happy with your design, you will receive a detailed packet to approve and sign. From there, your kitchen designer and the Norfolk office team will take care of the ordering of your new kitchen to your exact specifications, taking yet another thing off your plate. They will even coordinate the delivery and install of your new kitchen if needed.
Set Up Your Free Kitchen Design Appointment
Norfolk Kitchen & Bath is New England's largest family-owned kitchen & bath showroom, in business for over 85 years. We currently have 6 kitchen & bath showrooms in Massachusetts and New Hampshire. When you work with Norfolk, you are working with our expert design staff, many with 10-15 years of design experience under their belt. We truly know what it takes to get the kitchen you want at a price you can afford.
Ready to start the remodeling process with your Norfolk professional? Request your free design consultation today to get started!