Getting Started With Your Kitchen Remodel Or Bath Renovation
We are so excited to work with you on your upcoming remodel! You may be wondering where you should start, or how to get a free kitchen design & project estimate. Whether you are just browsing for inspiration or ready to schedule a design consultation, our team is here to help you every step of the way.
Imagining Your New Kitchen
No kitchen remodel is the same, because everyone's needs and tastes are different. So before we jump in and start designing, let's imagine: what does your dream kitchen look like? Is there a particular style you are drawn to, or color scheme you want to match? Browse Pinterest, Houzz, or some of the remodeling projects we have done on our Inspiration Gallery. The more ideas you have about what you want in your kitchen, the better!
Our Expert Design & Order Process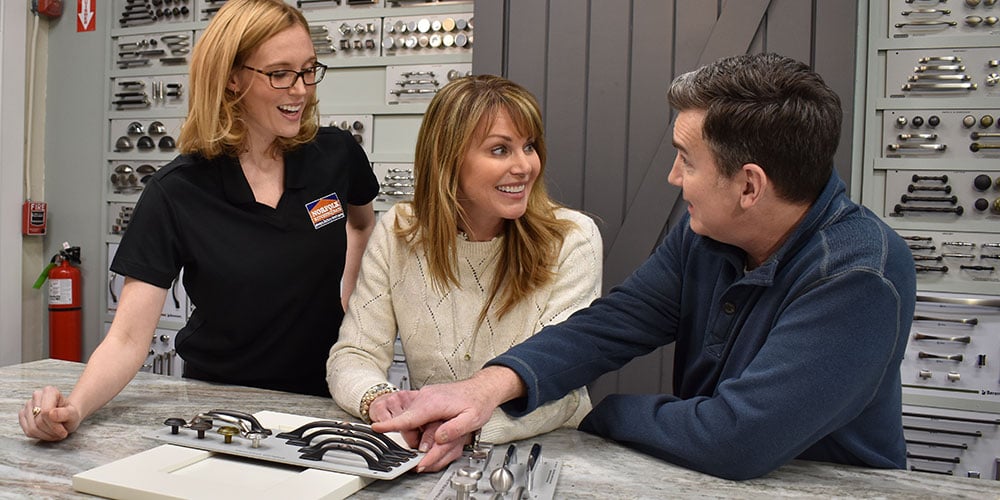 In-Showroom Consultation
Every Norfolk remodel starts with an in-showroom design consultation. You & your expert designer will review your project needs and explore the cabinet, countertop, and other material options that best fit your style & budget preferences.
What To Bring:
- Measurements (if you have them)
- Current Kitchen/Bath Photos
- Inspiration/Ideas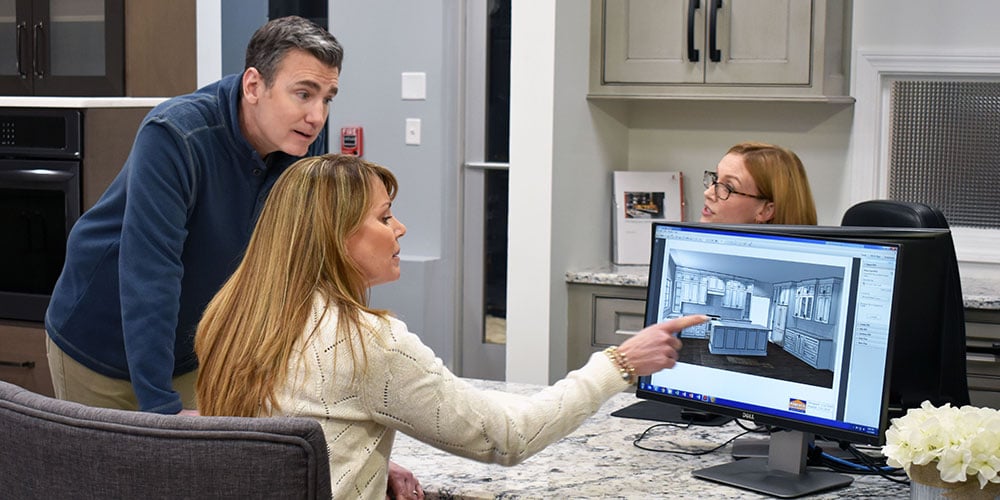 Review Design & Place Order
Your designer will invite you back to the showroom to review an initial estimate and rendering of your new kitchen or bath! We can make any necessary adjustments or tweaks until you are 100% satisfied with your design. Next, we will come to your home to take final measurements & place your order.
Delivery & Installation
Once your cabinets arrive in our warehouse, our dedicated customer service team will call to schedule in-home delivery & set up your remodeling schedule, if applicable. The timeline of your remodel will depend on the overall project scope. Your brand new kitchen is almost here!
3 Ways To Your New Kitchen Or Bath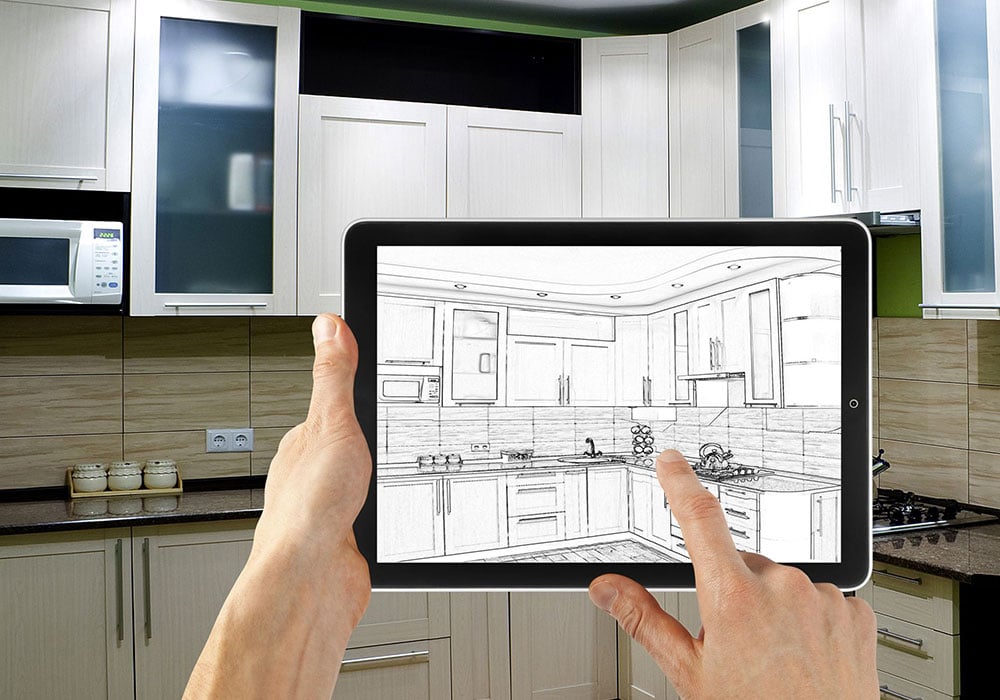 Already have a contractor? Our expert designers will put together a functional & aesthetically pleasing design plan, ready for installation by whomever you choose. We also work with many of the top local contractors in the area!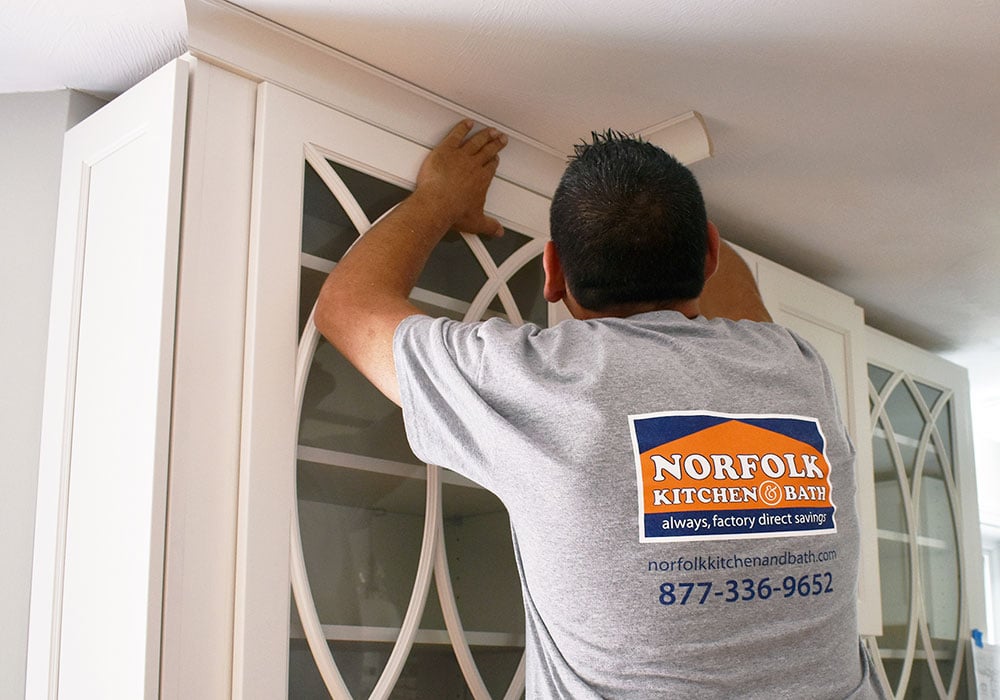 The ideal choice for homeowners looking for a standard renovation without layout or structural changes. All Norfolk showrooms offer experienced installers to level and install your cabinetry, countertops & hardware.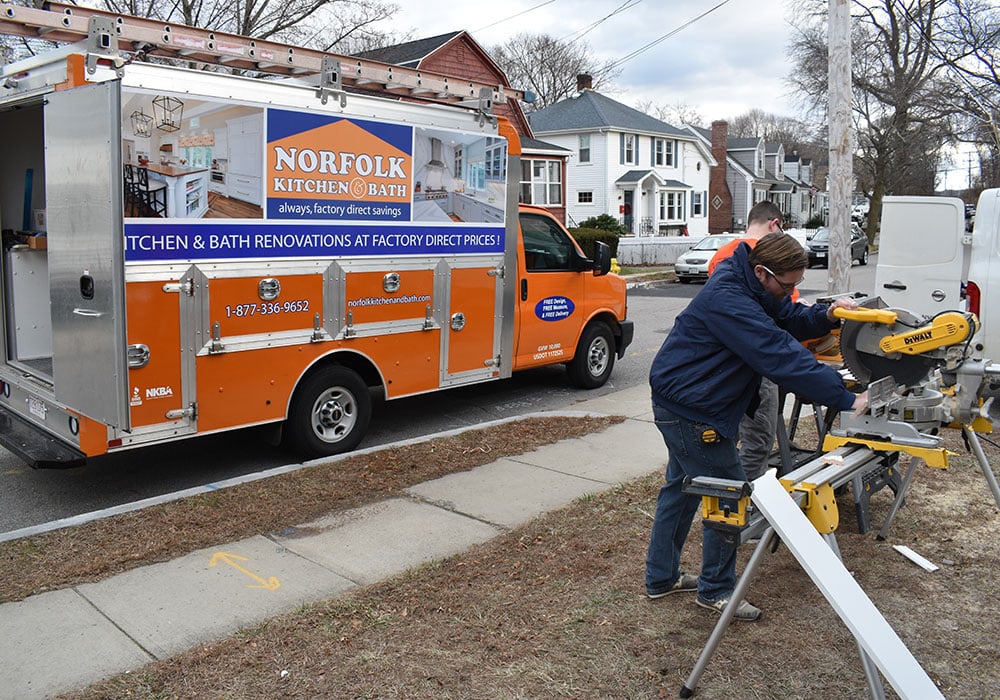 Perfect for large-scope renovations, select Norfolk showrooms offer complete "design-build" remodeling. Our expert design team will work closely with our highly-skilled tradesmen to completely transform your home from start to finish.
NEED HELP MEASURING?
Watch our easy how-to video for taking basic measurements of your existing kitchen.
EXPERT DESIGN SERVICE
Nicola in our Braintree showroom talks about the benefits of working with a Norfolk designer.
How Long Is The Kitchen Remodel Process?
You might be wondering how long a kitchen remodel or bath remodel takes to complete. The honest answer is that it varies. Customer decision-making, designer workload, and material lead times can all play a factor in how long your remodel will take to complete. Some projects are able to be completed in a matter of weeks, others may take a month or two. Below is a general timeline of the remodeling process, broken up into 3 phases.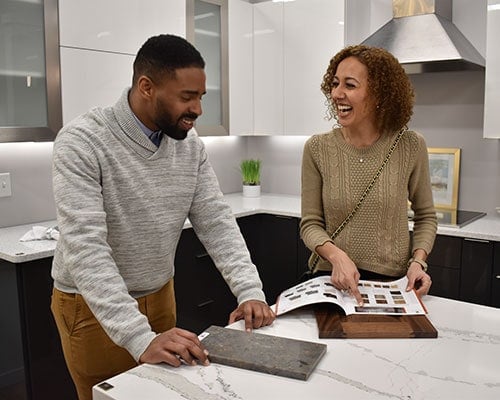 PLAN & DESIGN (3 - 8 weeks)
Browse the web, collect ideas, rough measure your existing space, etc.
Meet with your expert designer, select materials, and review initial estimate.
Norfolk will come to your home and confirm all measurements.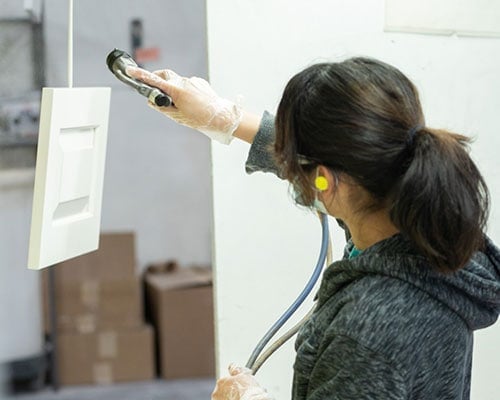 PRODUCTION (2 - 8 weeks)
Your designer will collect a deposit & send your order into production.
Lead times vary based on brand and levels of customization.
Customer service will call you to schedule professional home delivery.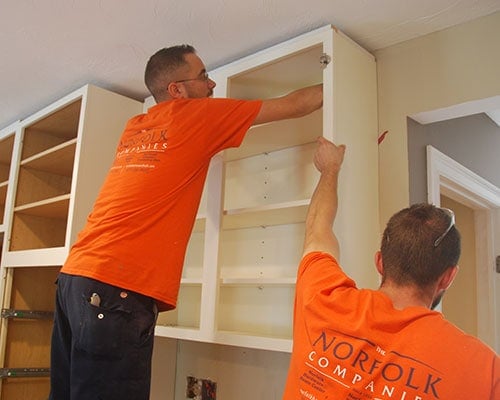 CONSTRUCTION (2+ weeks)
Installation of cabinets, hardware & moldings.
Countertop fabricator will template once cabinets are installed.
Other labor and construction according to project scope.
Frequently Asked Questions