Quartz Countertops For Kitchens & Baths
Over the past decade, quartz countertops have emerged as homeowner's top choice for today's kitchen and bath countertops. Why? Known as the "maintenance-free" countertop material, quartz is scratch, stain & impact resistant, and never needs annual sealing or maintenance. Quartz products also typically come with a warranty, from a few years to a limited lifetime guarantee.
What Is Quartz?
Although quartz is a product of Mother Earth, quartz countertops are actually an engineered product (man-made). Most brands of quartz are composed of 93% real mineral quartz, bound together with resins, polymers & pigments. The appearance of quartz various based on how the quartz is ground - coarse ground will appear flecked, while finer grinds will showcase a smoother appearance. The benefit of an engineered product over a natural one (i.e. natural stone) is the ability to produce a more durable product that is much more consistent in appearance. Every slab in a particular color will look exactly the same.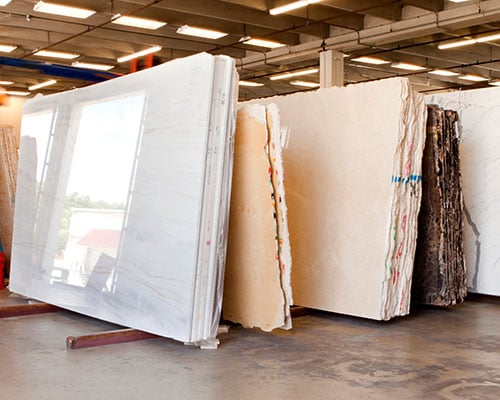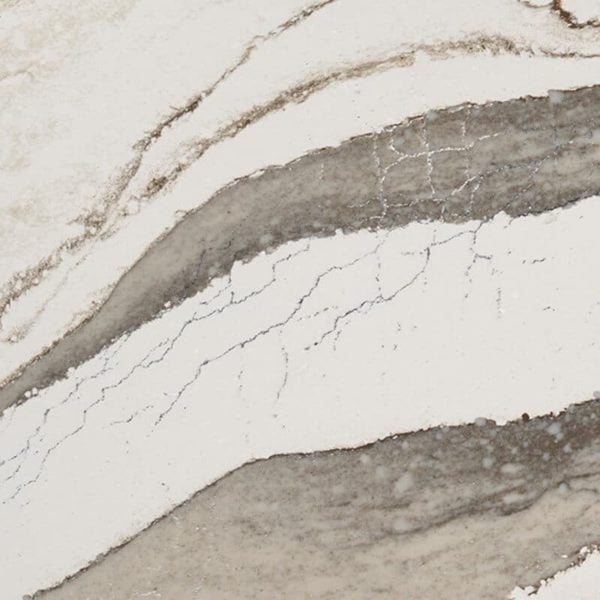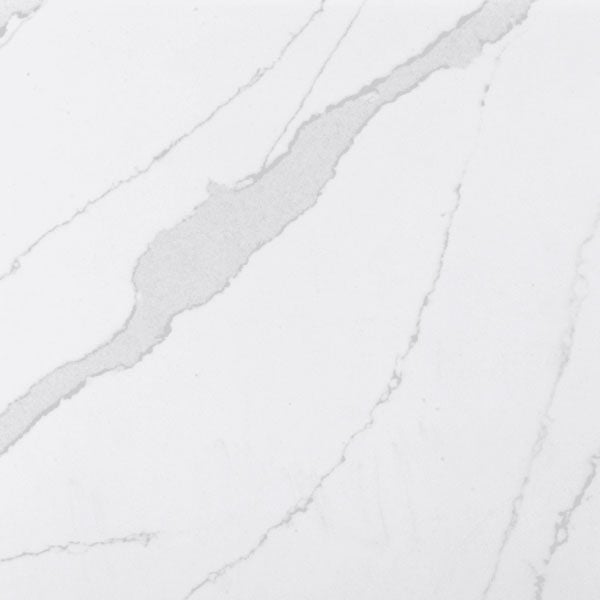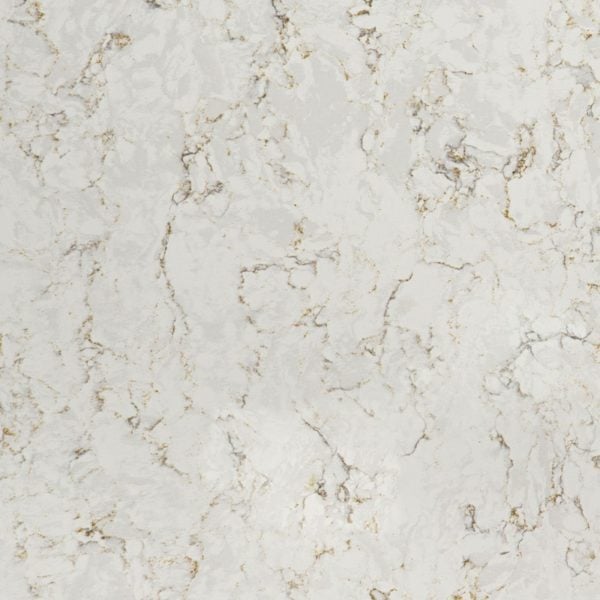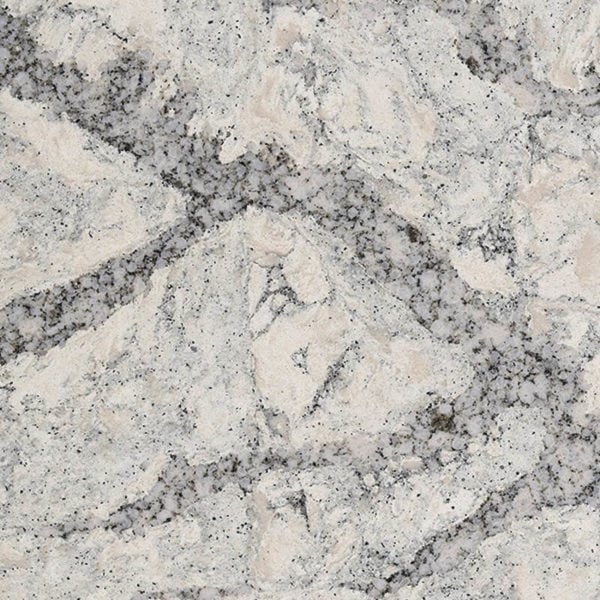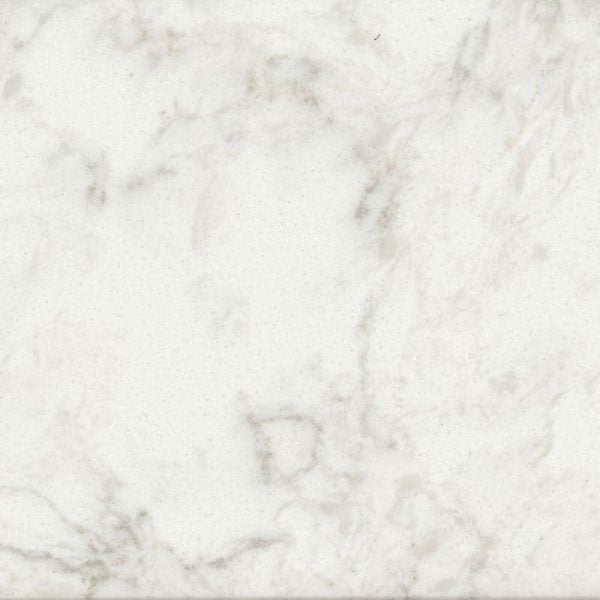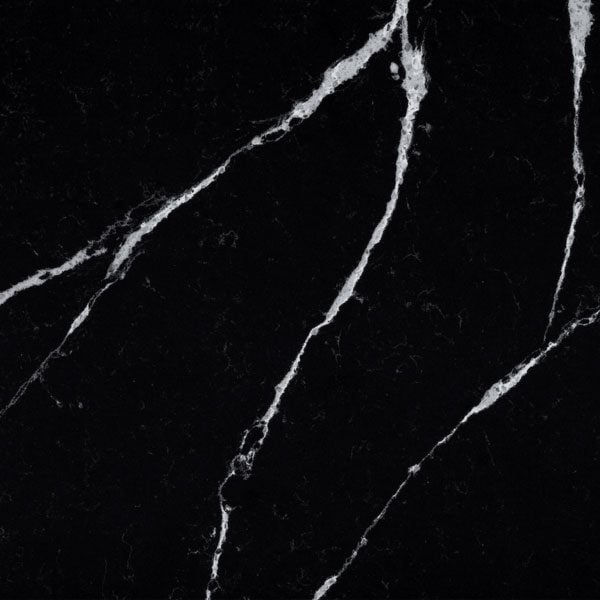 Quartz Countertop Characteristics

Quartz is engineered to be very stain-resistant to most household spills and does not require annual sealing.

Quartz, similar to granite, offers excellent scratch resistance from kitchen cutlery.

Although many manufacturers advertise quartz as "heat-resistant", exposure to high heat may still damage quartz counterotops. Always use trivets for pots and pans.

Quartz is extremely durable, and highly unlikely to chip or crack.

Quartz has hundreds of colors and styles to fit any design, and can also be used in fireplace surrounds, wall cladding and in shower thresholds and benches.

Typically considered a premium countertop option, quartz has become more available and affordable over the years. Price depends on your color choice, square footage & manufacturer.
Quartz Selection Process
When you purchase quartz countertops through Norfolk Kitchen & Bath, you will be directed to one of our stone partners to view and choose your color from a variety of slab options. Once you have selected your color, Norfolk will coordinate the installation with the fabricator, after your new kitchen or bath cabinets are installed.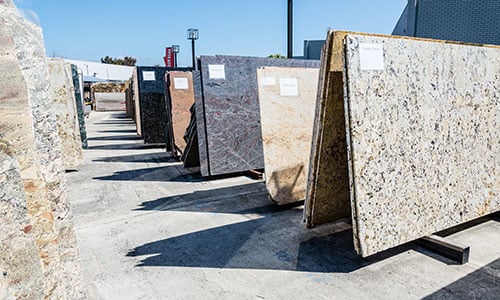 Select Your Slab
We believe that it is easier to select a quartz color from a full slab rather than a small showroom sample. During the design process, we will help arrange an appointment for you to go to one of our countertop partners to pick out your own slab(s). These will be set aside for you until template.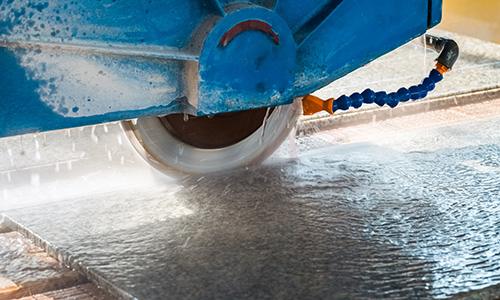 Countertop Template
Once your cabinets have been installed, Norfolk will set up an appointment for your countertop to be templated, which means the fabricator will come to your house to take measurements. They will take these measurements back to the shop where your slab will be cut and polished to fit your new kitchen.
Installation
Professional quartz installers will return to your home to install your new countertops and sink, as well as drill holes for your faucet(s). Typically, countertops take between 3-4 hours to install, as well as 24 hours for adhesives to cure properly. Enjoy your beautiful new quartz countertops!