Kitchen remodeling is a two-fold process: design and construction. Once our expert design team has curated the perfect design for your family's needs, our professional remodeling team is here to bring the vision to life. These are not handymen or jacks-of-all-trades; our team is special-trained in all the nuances of cabinet installation & kitchen remodeling, so you can rest assured that your investment is in good hands.
At this time, complete remodeling services are available in Massachusetts showrooms only. Our New Hampshire showrooms offer custom kitchen design, along with cabinet & countertop installation. Please see your designer for details.
3 Ways To Your New Kitchen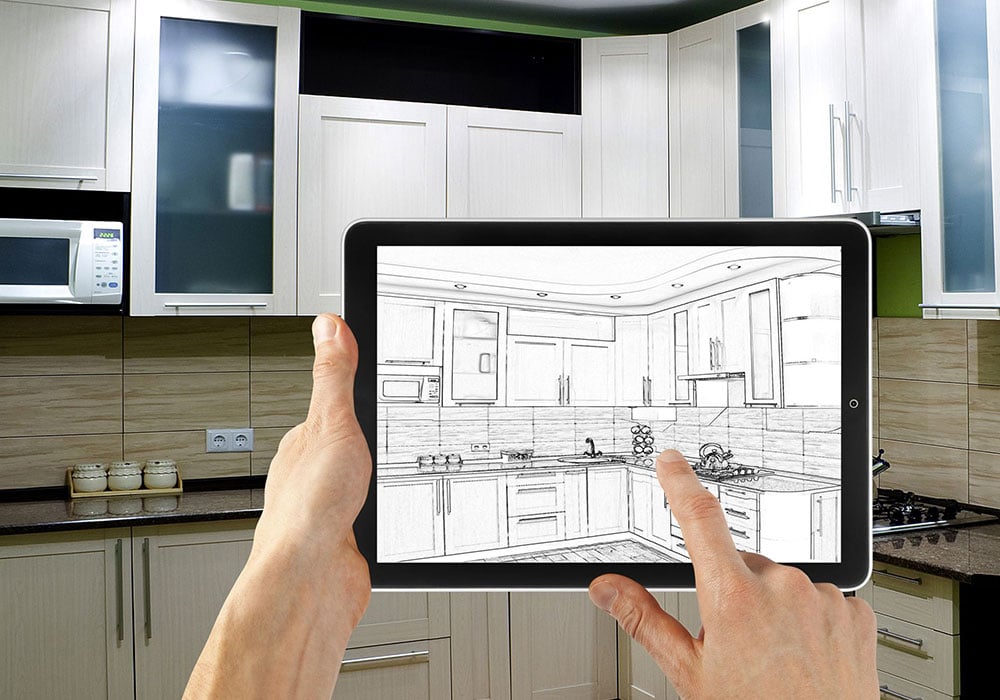 Already have a contractor? Our expert designers will put together a functional & aesthetically pleasing design plan, ready for installation by whomever you choose. We also work with many of the top local contractors in the area!
Available in all showrooms.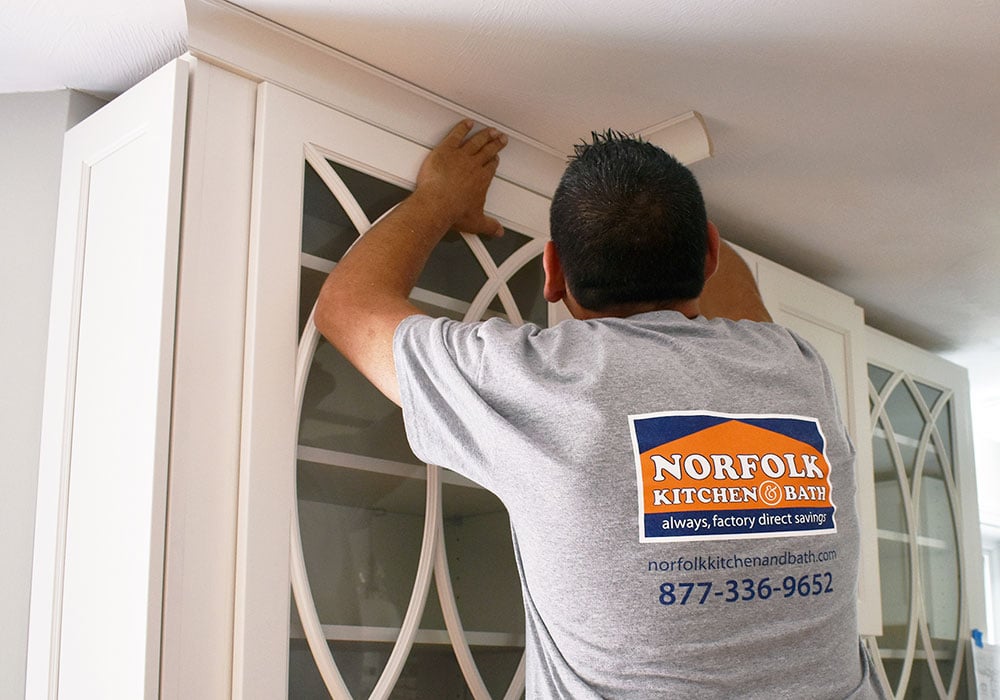 The ideal choice for homeowners looking for a standard renovation without layout or structural changes. All Norfolk showrooms offer experienced installers to level and install your cabinetry, countertops & hardware.
Available in all showrooms.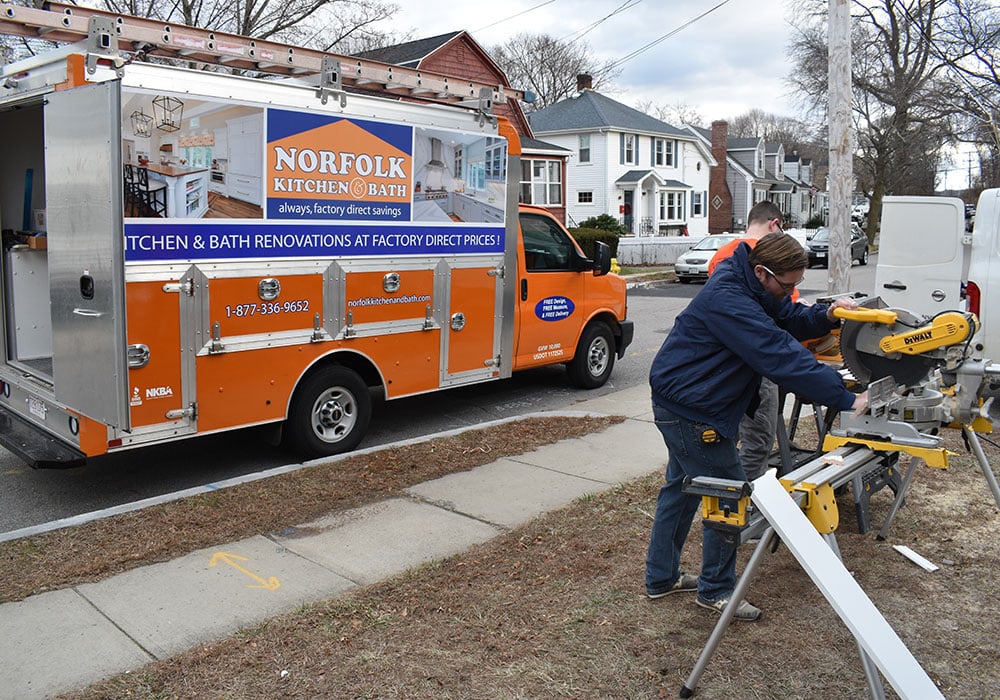 Norfolk Massachusetts showrooms offer complete "design-build" remodeling services. Our expert design team will work closely with our highly-skilled tradesmen to completely transform your kitchen/bath from start to finish.
Available in MA showrooms only.
Our Remodeling Capabilities Include: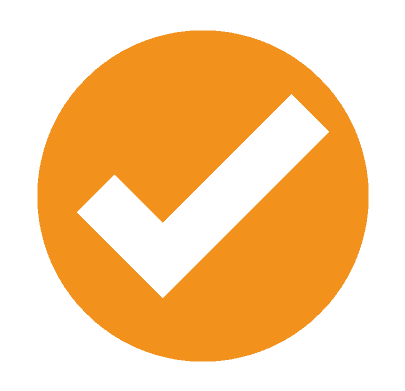 New Cabinet & Countertop Installation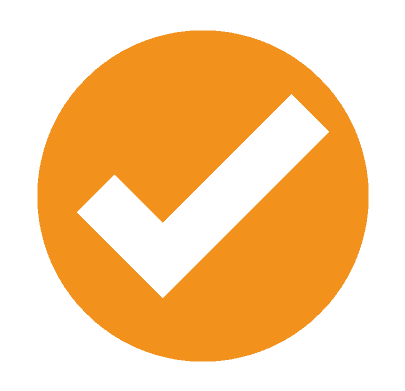 Permitting, Demolition & Disposal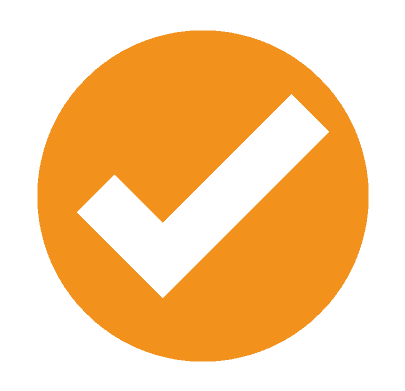 Construction & Project Management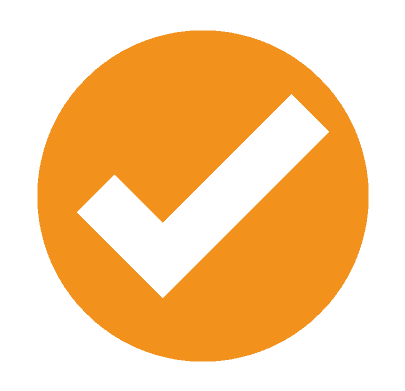 Flooring & Tile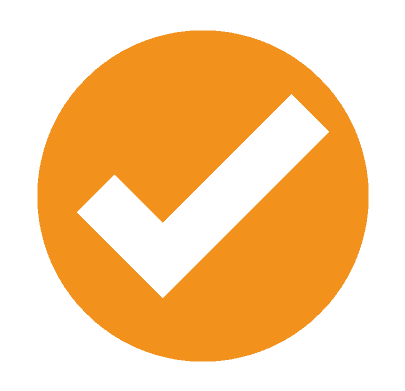 Electrical, Plumbing, HVAC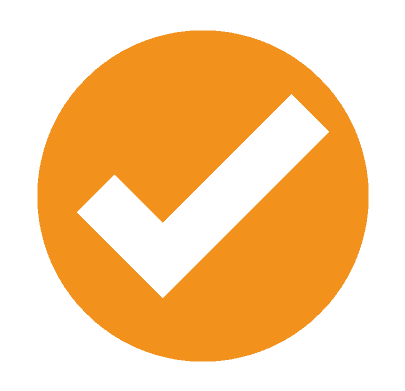 Moldings & Finish Work
& more!
Why Use Norfolk Remodeling?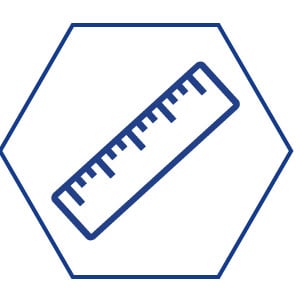 On-Site Evaluation
We will come to your home to evaluate the project to ensure our estimate is detailed and accurate.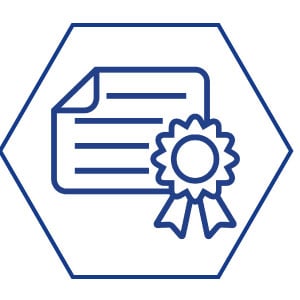 Licensed & Insured Pros
All of our contractors are licensed by the state of Massachusetts, up to date on all code requirements, and carry insurance.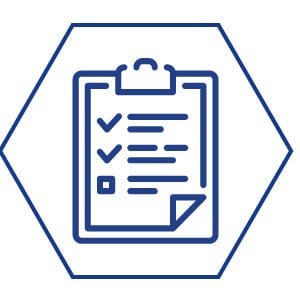 Permits & Project Management
We take care of all necessary permitting, and a dedicated project manager keeps your remodel on track.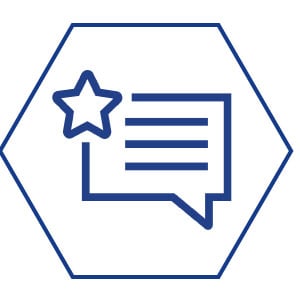 Thousands of Happy Clients
Our work speaks for itself! Check out some previous customer experiences & 5-star reviews on Google, Yelp & Facebook.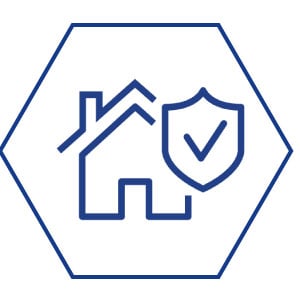 1-Year Labor Warranty
As your remodeling experts, we stand behind our work. All Norfolk labor is warrantied for one year from date of installation.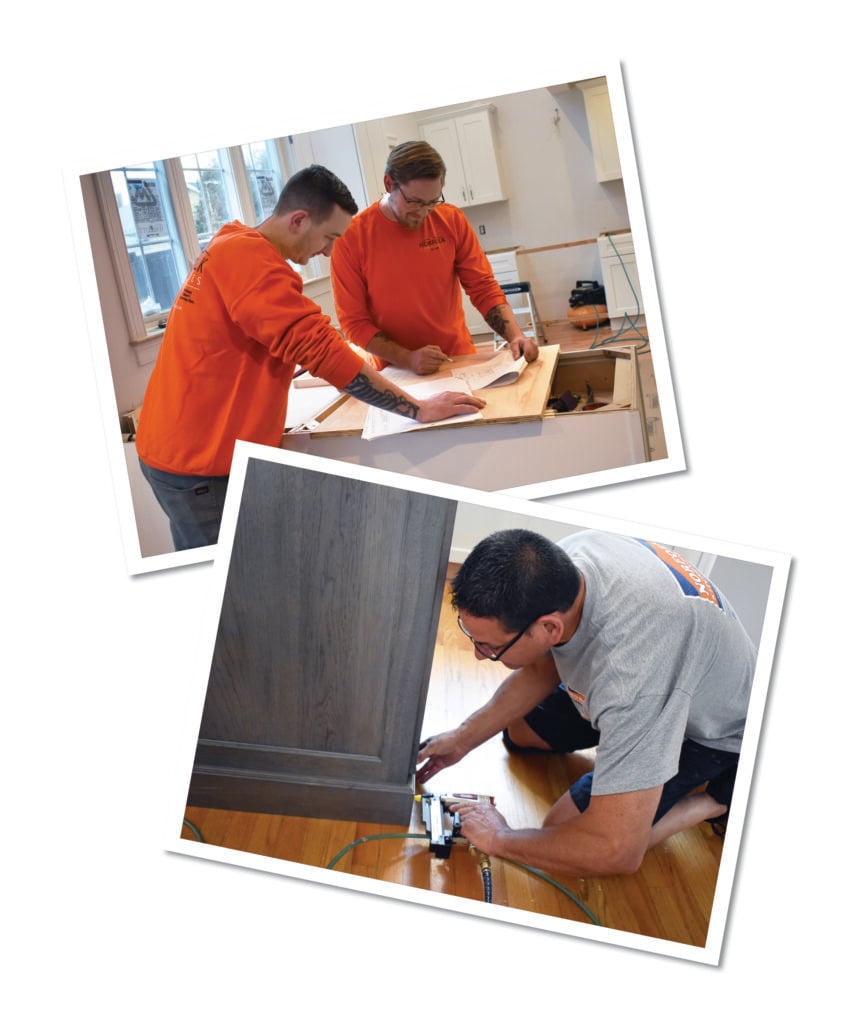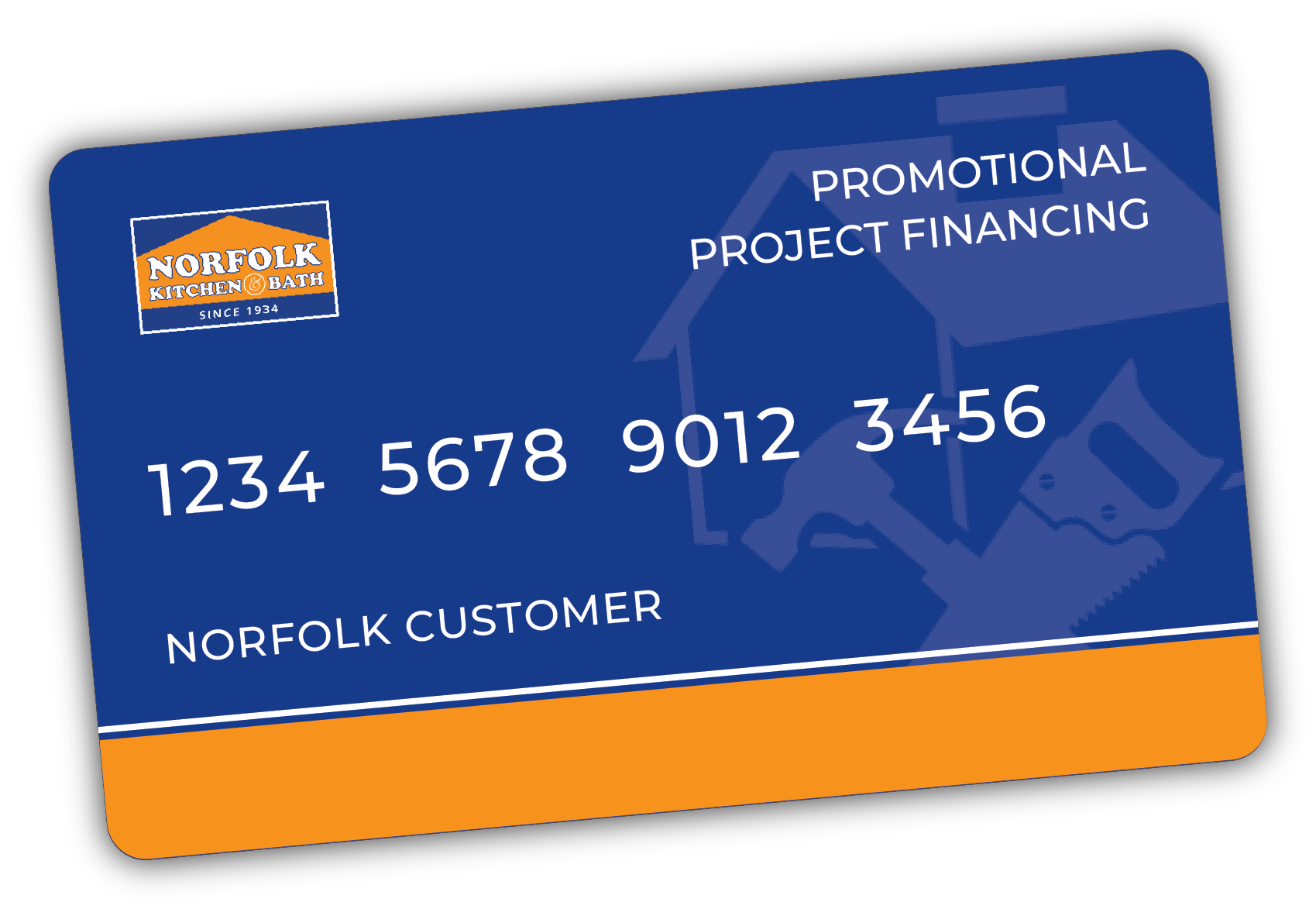 NO INTEREST IF PAID IN FULL WITHIN 12 MONTHS
OR - 0% FOR 6 MONTHS, FOLLOWED BY 9.99% FOR 120 MONTHS
Bathroom Remodeling Solutions
In addition to expert kitchen remodeling, Norfolk Kitchen & Bath also offers bath remodeling solutions for your home.
Custom Bath Vanities & Installation
All Norfolk showrooms offer a wide selection of custom bath vanities, professionally designed and installed in your home. This service includes cabinet and countertop installation only.
Full Service Bath Remodeling
Our Massachusetts showrooms offer design-build bath renovations to select Massachusetts cities and towns. Our design and remodeling teams will work together with you to completely transform your bathroom, including custom vanities, tile, showers, tubs, and more.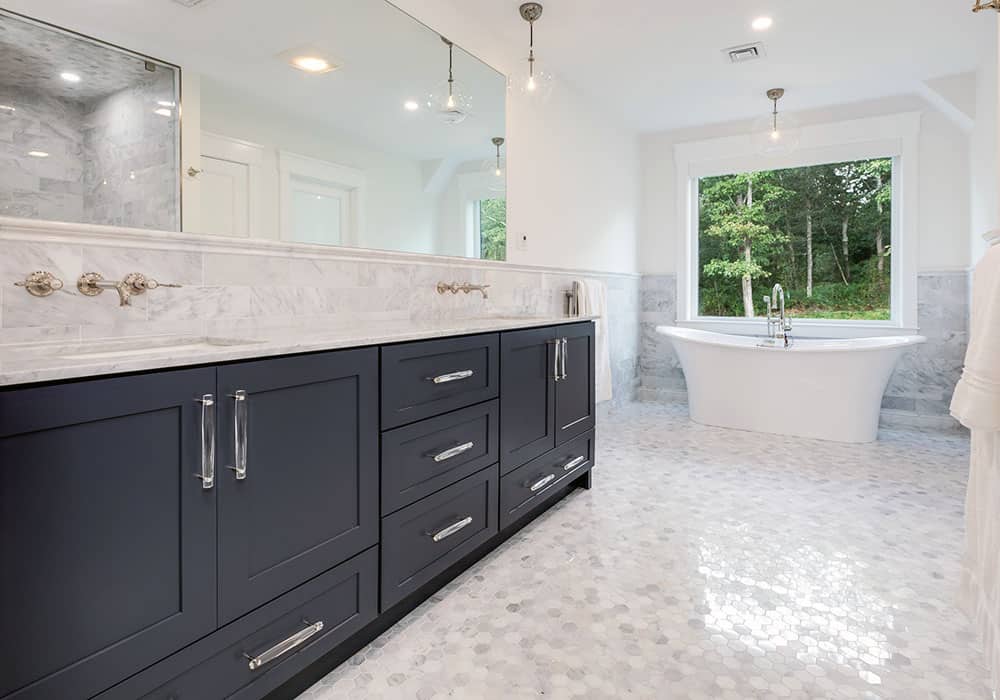 New England Trusts Norfolk Kitchen & Bath
Customer satisfaction has been the cornerstone of our success since our founding in 1934. We pride ourselves on the fact that a majority of our new projects come by way of referral from previous clients! Read some of our many customer testimonials below, or request your free design consultation today to see for yourself!
Customer Reviews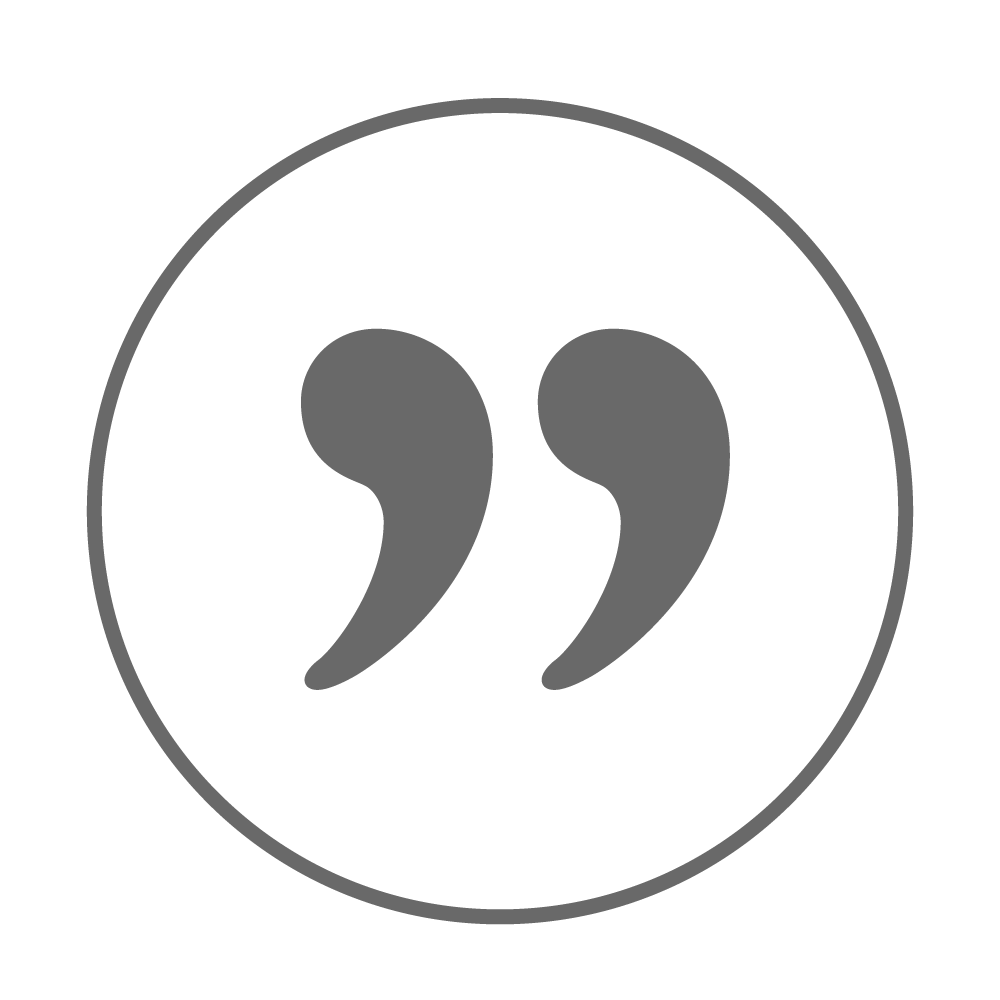 I am writing to express how happy my wife and I are with our kitchen renovation. Everyone who came into my home was professional and respectful. We looked forward to talking with them each day and will miss them now that the project is wrapping up.
Scott Walsh is a credit to your company. I cannot think of a better person for his role. His personality and responsiveness made the entire process less stressful for us. We cannot say enough good things about him.
Finally, our only daughter has Down syndrome. We worried about how she was going to handle the project.  Fortunately, she may be the person in the house who loves the new space the most (which says a lot).  She did well during the construction – a big part of this was because of how respectful and friendly everyone was to her. It's clear that you employ good, family-oriented people. Please know how much this meant to us.
Jeff & Leah G.
Dedham, MA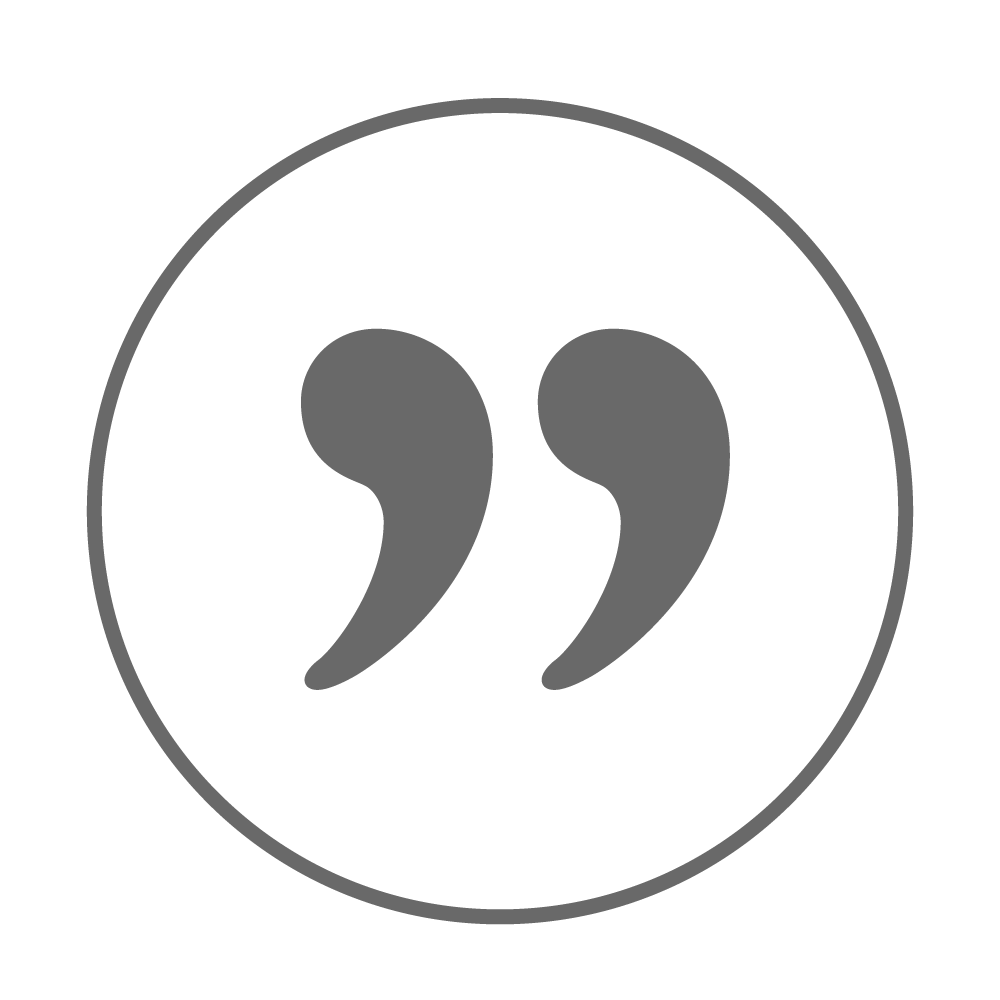 From the very onset I developed a great deal of trust in NK&B based on the people who helped bring my renovation project to fruition. My Project Designer (and early project facilitator), Malaika, has a strong sense of style and was able to guide my selections of cabinets, flooring, and accents. The project management under Dean and Jason really confirmed my belief that NK&B is a reliable, competent, and timely working organization.
My circumstances were such that I couldn't be at home for most of the construction, and yet through phone and texts, I was able to stay abreast of the construction. They were terrific at keeping me informed of the ongoing status of the project. Project management selected competent sub-contractors where necessary. I am very satisfied with the cost and quality of the entire project.
It helps to have a good understanding of desired outcomes and likely outlays. NK&B Project Estimator, Dave, did not low-ball the work estimate. He was thorough in his assessment of the needed work. The final walk-through punch list was completed efficiently and with great accommodation.
When I returned to Boston after my extended family leave, it was like walking into a new place! I've lived here for thirty years but my "retirement nest" couldn't be more beautiful. NK&B is the real deal! They might not be the biggest in Boston, but trust me, they are one of the best! With NK&B you get the benefit of working with a leading Boston Regional company without the feel of a huge national chain. Thank you, NK&B team for your work and dedication.
David F.
Jamaica Plain, MA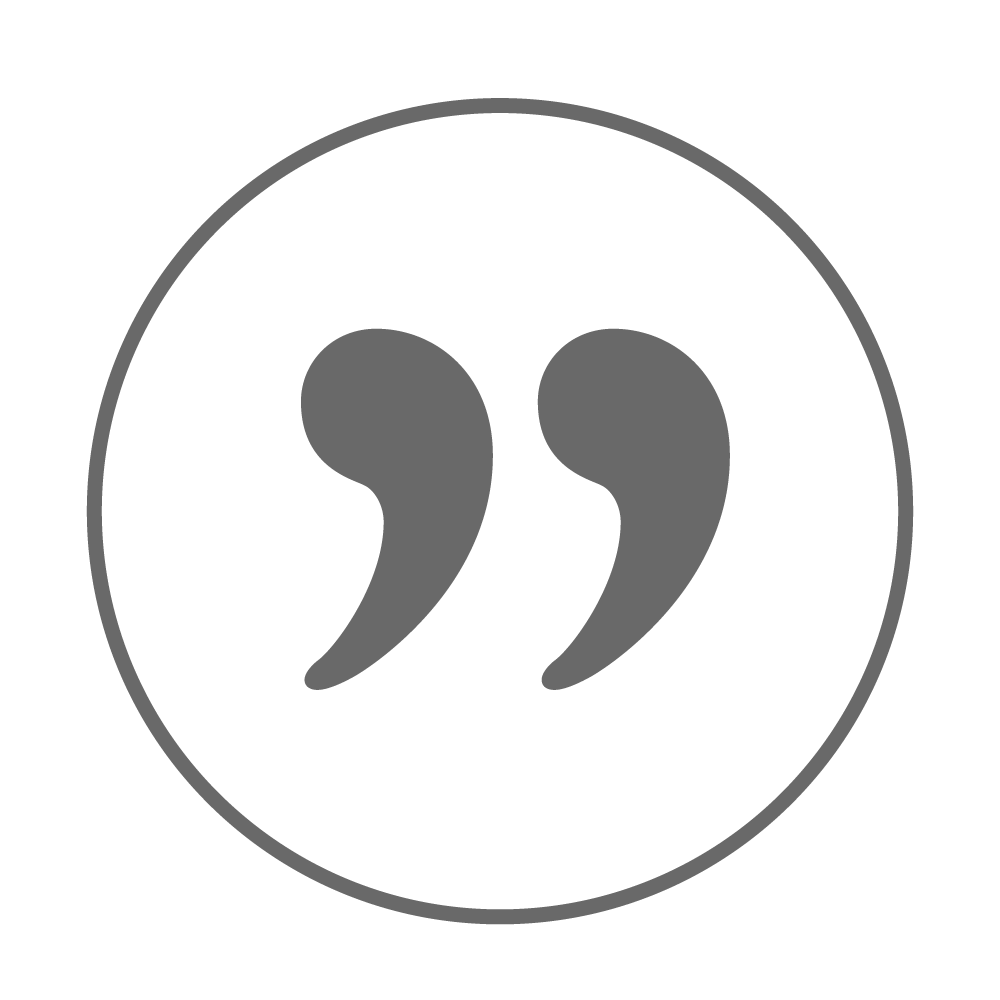 We just had a total kitchen remodeling with Norfolk Kitchen and Bath. The project managers were right on top of the timeline and let us know what work would be happening every week. The two employees, Mentor and Spencer, did most of the work for our job and they also worked above and beyond with great craftsmanship, checking in with us and always cleaning up afterwards. By the time they were finished with our project, we felt like they were family! I would highly recommend Norfolk Kitchen and Bath and my kitchen is beautiful!
Lynn L.
Walpole, MA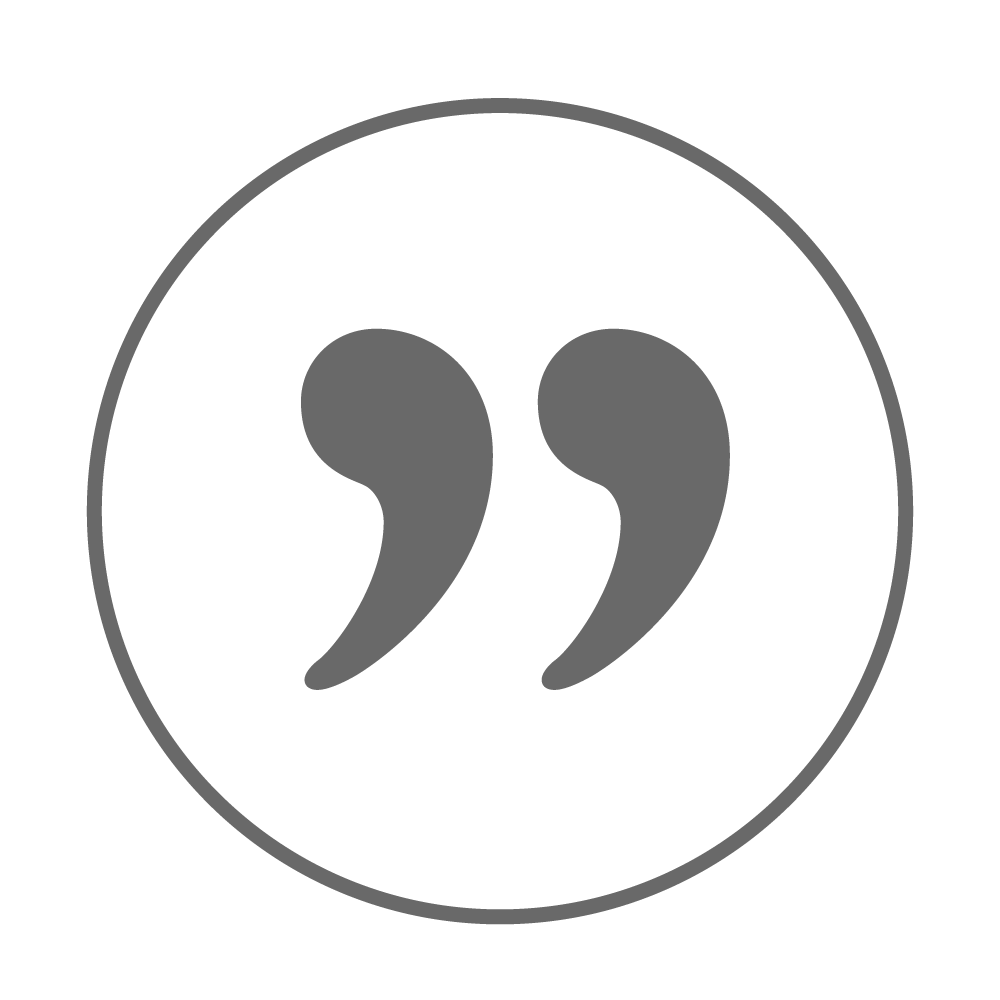 Our project manager was wonderful. His positive attitude and communication made the experience a good one. And he did whatever it took to make us happy and to remedy any issues. Having someone manage the details was why we went with Norfolk, and I don't regret it one bit.
Additionally, all of the outside vendors (plumber, painter, tiler, electrician) they used were also terrific and I would hire any of them again. They came when scheduled and worked efficiently. Overall, I love my kitchen and would use Norfolk again!
Allison W.
Ashland, MA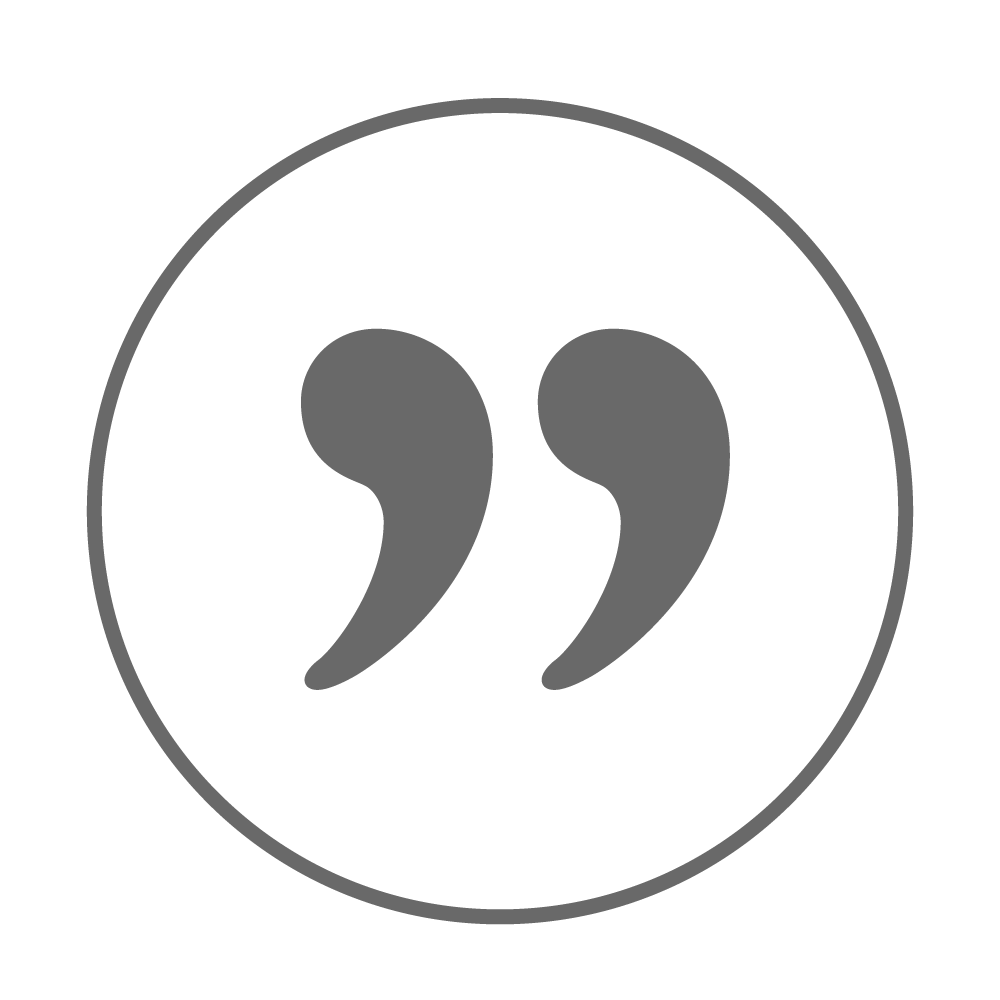 The process was excellent. Mark was very informative and did a great job explaining things to us. They started when they told us they would and finished almost everything in the 2-month timeframe they gave us. The only delay was with the shower door, which was due to Covid. When the door became available, Sam had the installers come in on Saturday to put it in. We really appreciate Sam's attention to detail and his determination that we would be satisfied with the results.
Tim C.
Framingham, MA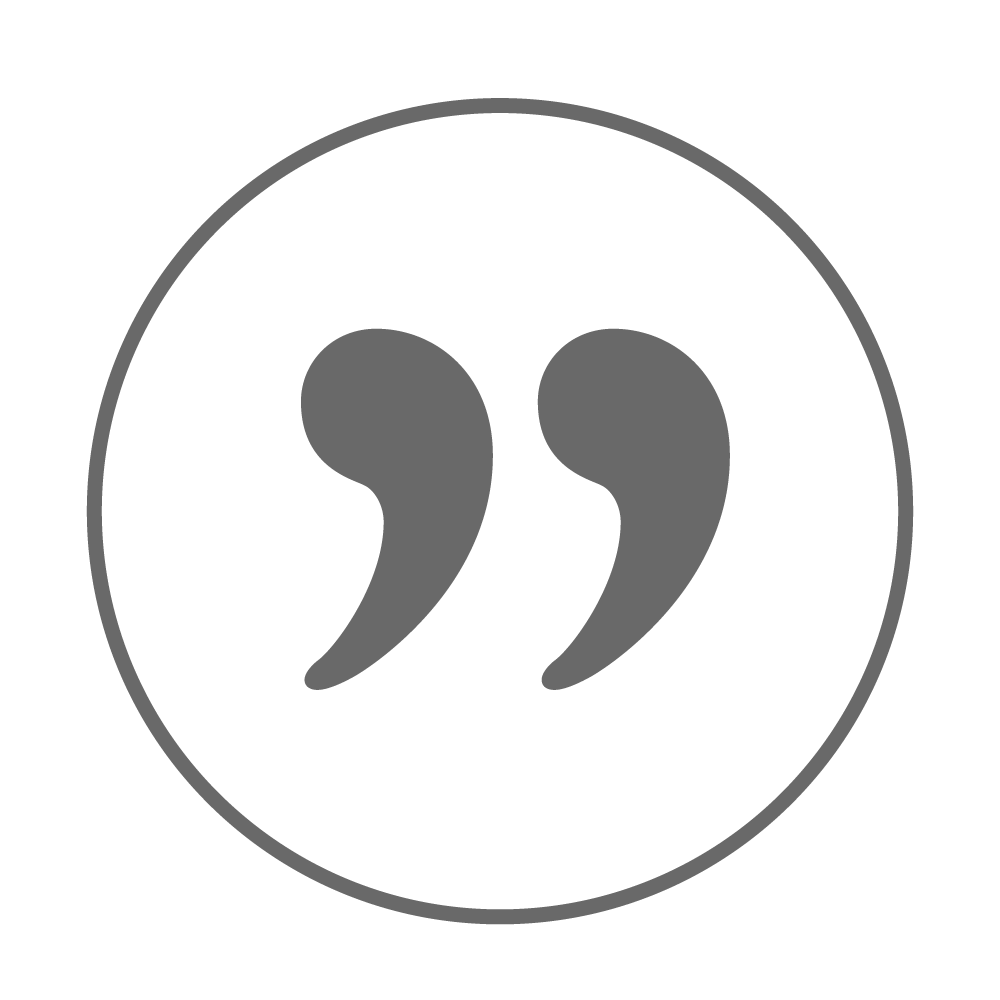 [Our project manager] was beyond helpful with our project. As with all projects there can be surprises as walls are removed and changes need to be made due a variety of unforseen barriers. I don't know what I would have done without Norfolk. The family loves the new shower and now we can't get the kids out of the shower.
Jess S.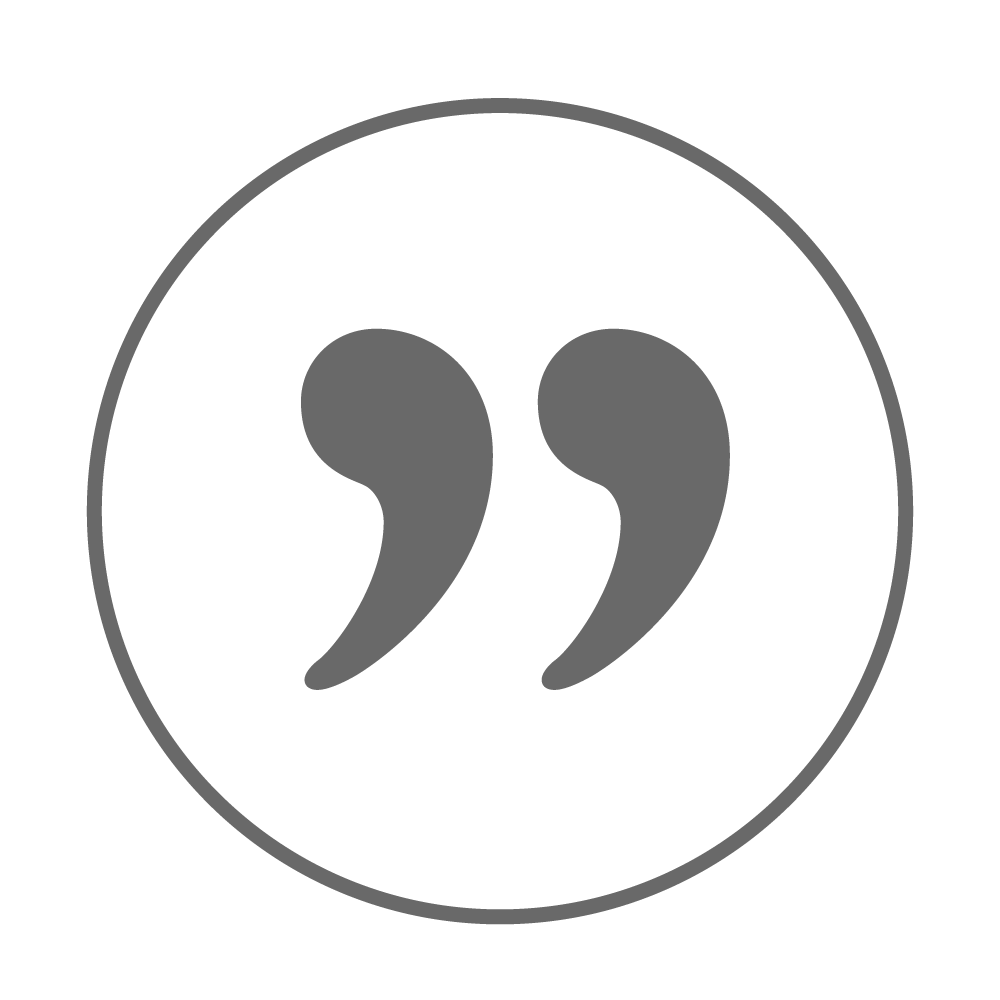 Derek was a great project manager and very organized.  The installation workers (Kevin, Patrick, Natalia and Resa) and plumbers (Carl and Max) were efficient, knowledgeable, friendly, extremely patient, helpful and excellent at what they do.  The main concern of everyone at the company was that we were happy with the job and vanity installation.  If there are any changes needed, the company is more than happy to help to make sure the end result is exactly what you need.  It was a pleasure working with everyone.
Dennis S.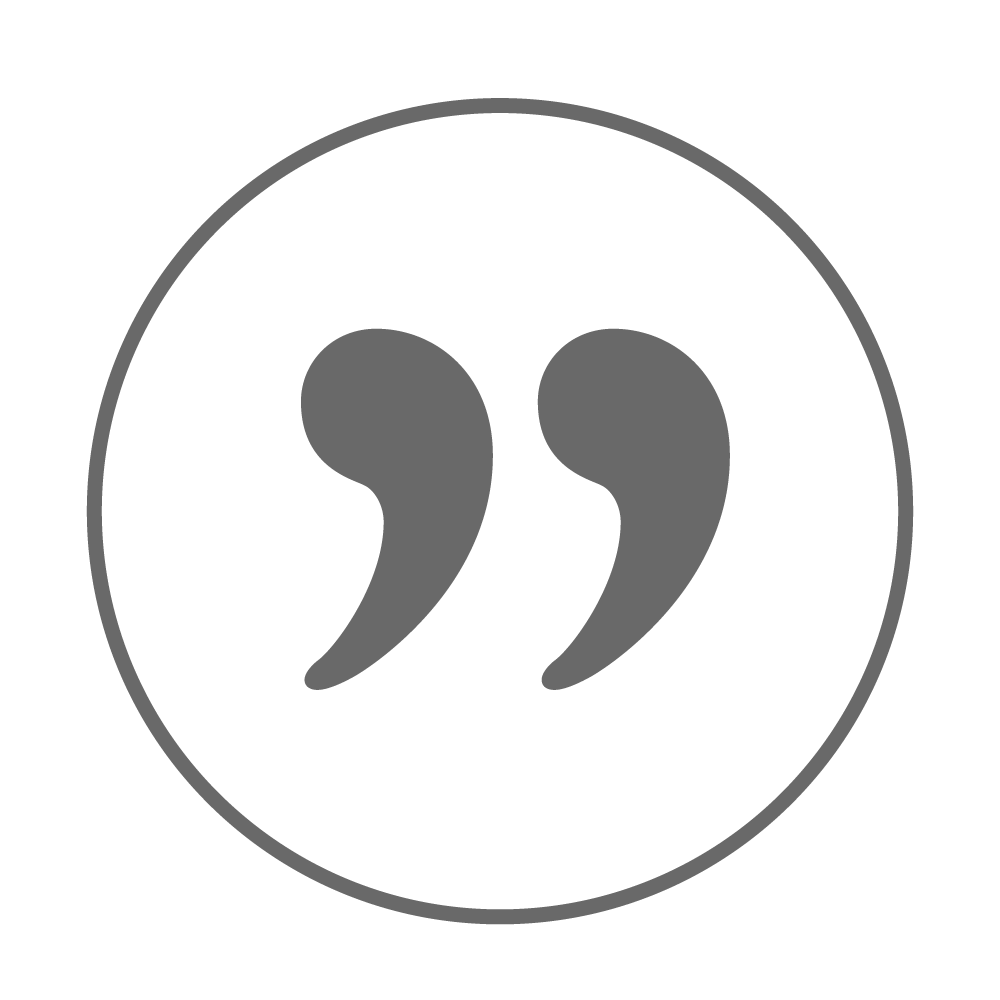 [Our installation was] very smooth. Derek kept us informed daily about what was to be done, by whom, and when. Special shout-out to Kevin! He was fantastic! Thanks to all.
Steve & Eileen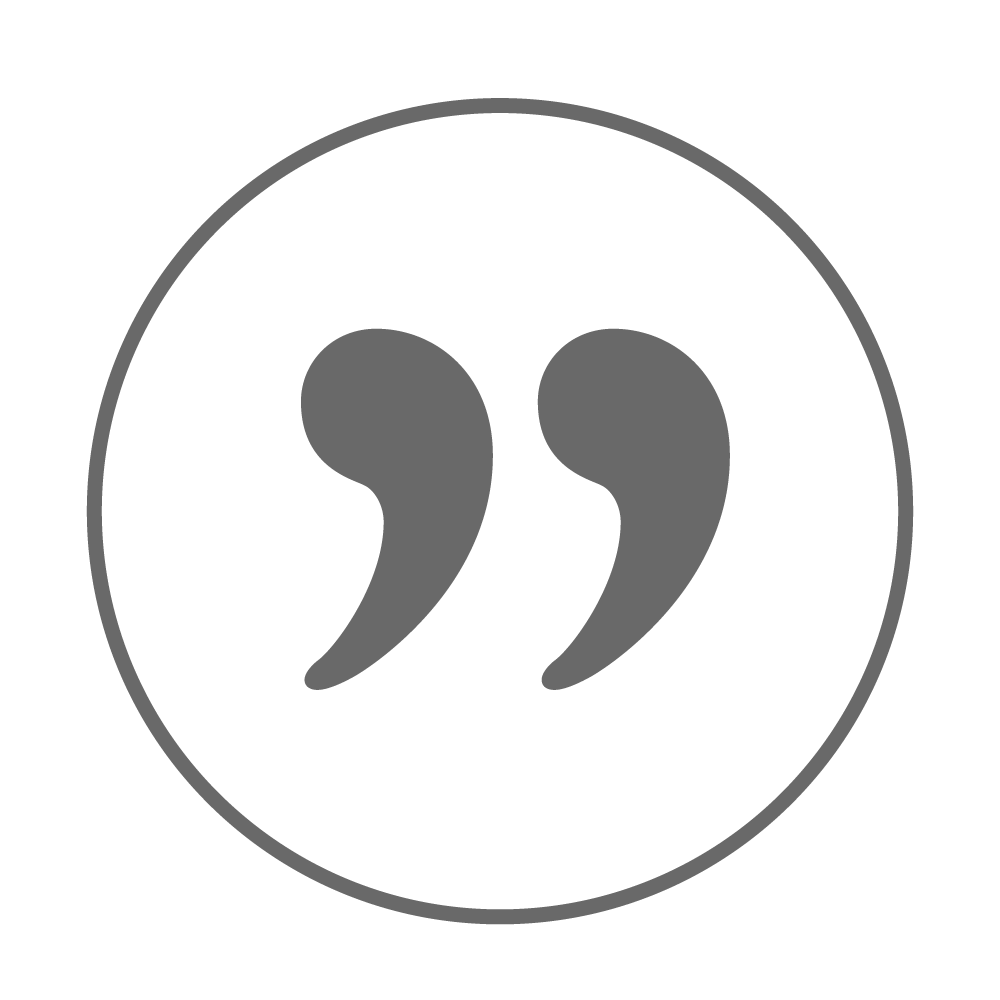 Just wanted to send an email thanking you for all your help in picking out our cabinets. Also, want to send a huge thank you to Jeff, the cabinet installer. He was punctual and professional. We absolutely love it. We have already highly recommended you guys to our friends!
Eric & Maureen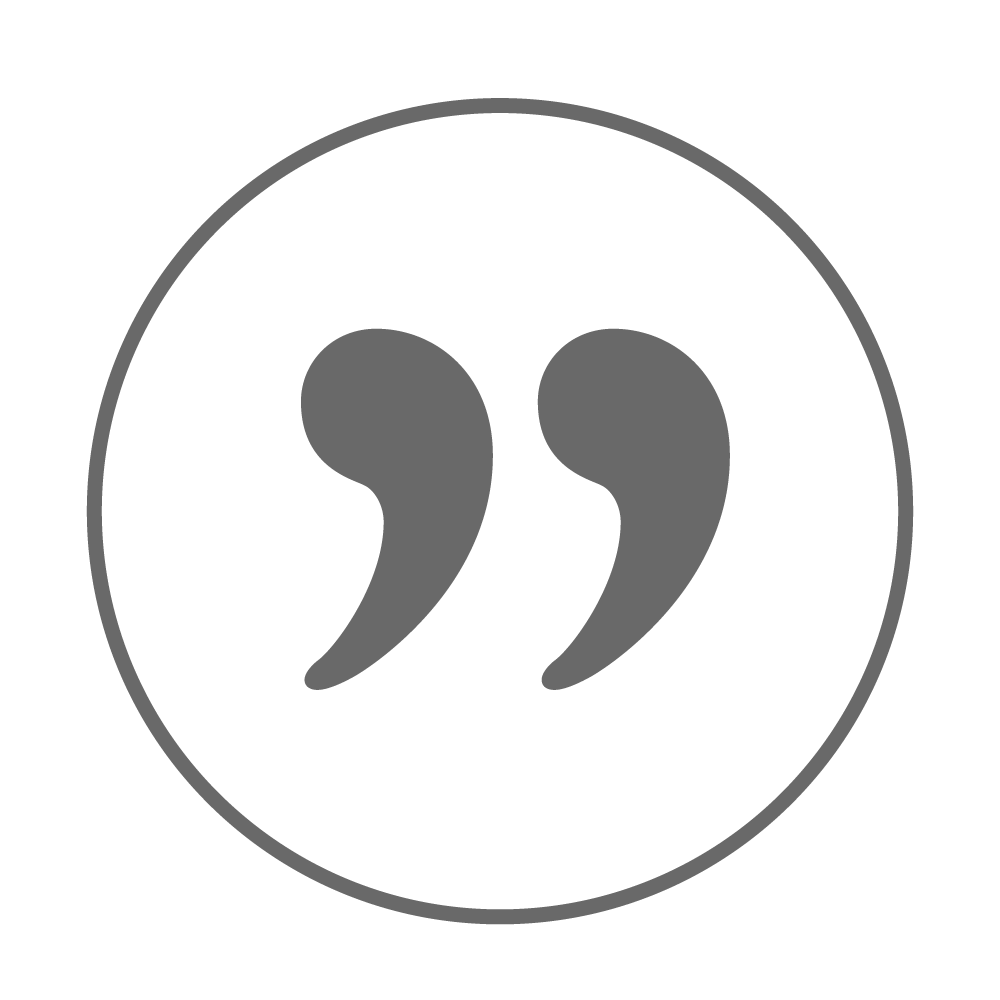 The installation went well. Only a couple of "surprises" we were expecting due to the age of the house. The team did an excellent job, paid close attention to all the little details and came up with great creative solutions as the project progressed (again because of the age of the house). We couldn't be happier with our final kitchen.
Sharon & Craig S.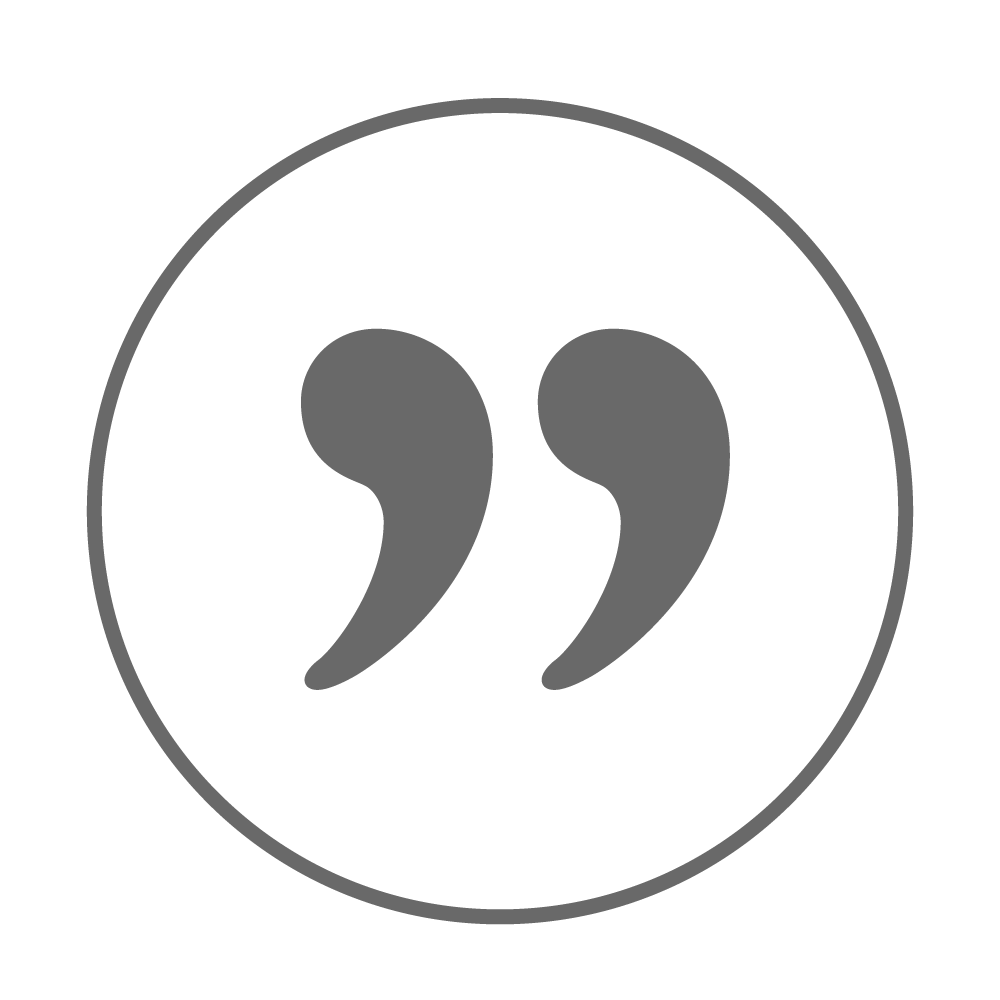 We got Mike Lear as our project manager and he was incredible. He outlined the work for us and gave us a timeline. He came in at 5 weeks (less than anticipated). Each day that work was done we received an update of what had been accomplished and when the other parts would be completed. He also returned all communications quickly and we felt we were in good hands throughout this project. Mike was so great to work with and we clearly hit the jackpot having him as our project manager. Each team member who showed up to our house was polite and professional. It's always a risk going into a project like this but we are so completely satisfied with the whole process from walking into the showroom last spring to sitting in our new amazing kitchen. Thank you for your outstanding staff!!
Bill & Nancy B.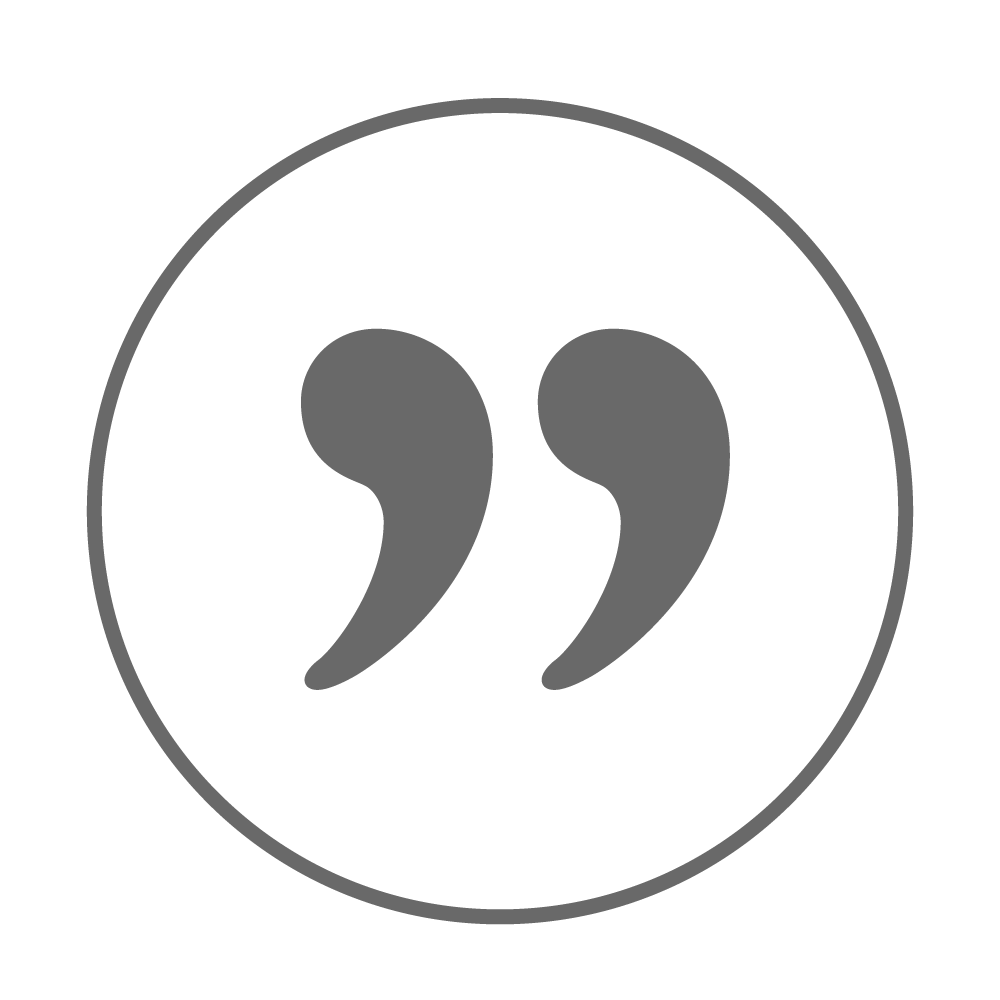 I want to thank all of you for all your help during our renovation project.  It has definitely a dream come true.  I love my open concept kitchen/dining area.  My new bathroom is beautiful!  Having a laundry room to sort laundry (instead of the corner of my living room) is absolutely wonderful. George, thank you for an amazing design.
Derek, thank you for all your visits and attention to any concerns that we brought to your attention. Please thank Steve and Jason for all of their hard work, thank Karl and his plumbing staff for their hard work in correcting the plumbing debacle behind the box and Scott and his men for their electrical work. Derek, I want to thank you for involving Vinny to work on the transition from the kitchen into the dining area.  It is perfect!
I am planning for our paths to meet again in a year or so when I decide to update my other bathrooms.
I will be sure to highly recommend Norfolk Kitchen and Bath to anyone who is looking to remodel their kitchens and/or baths.
Lino & Rosalie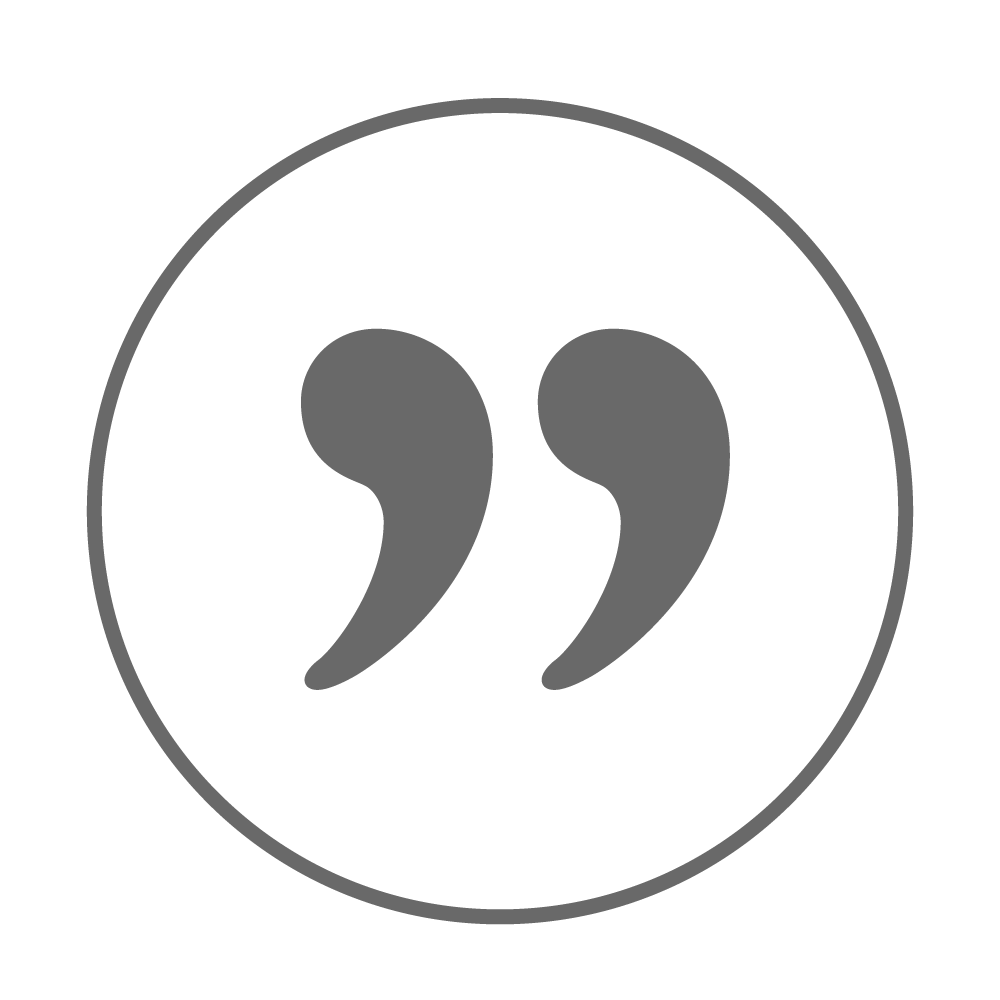 Our project manager was great to work with. He always made sure he addressed our endless questions and concerns and communicated with us throughout the process. His positive attitude and willingness to go the extra mile really made the process less stressful and gave us the confidence that we selected the best company for this job!
Lorraine L.
Framingham, MA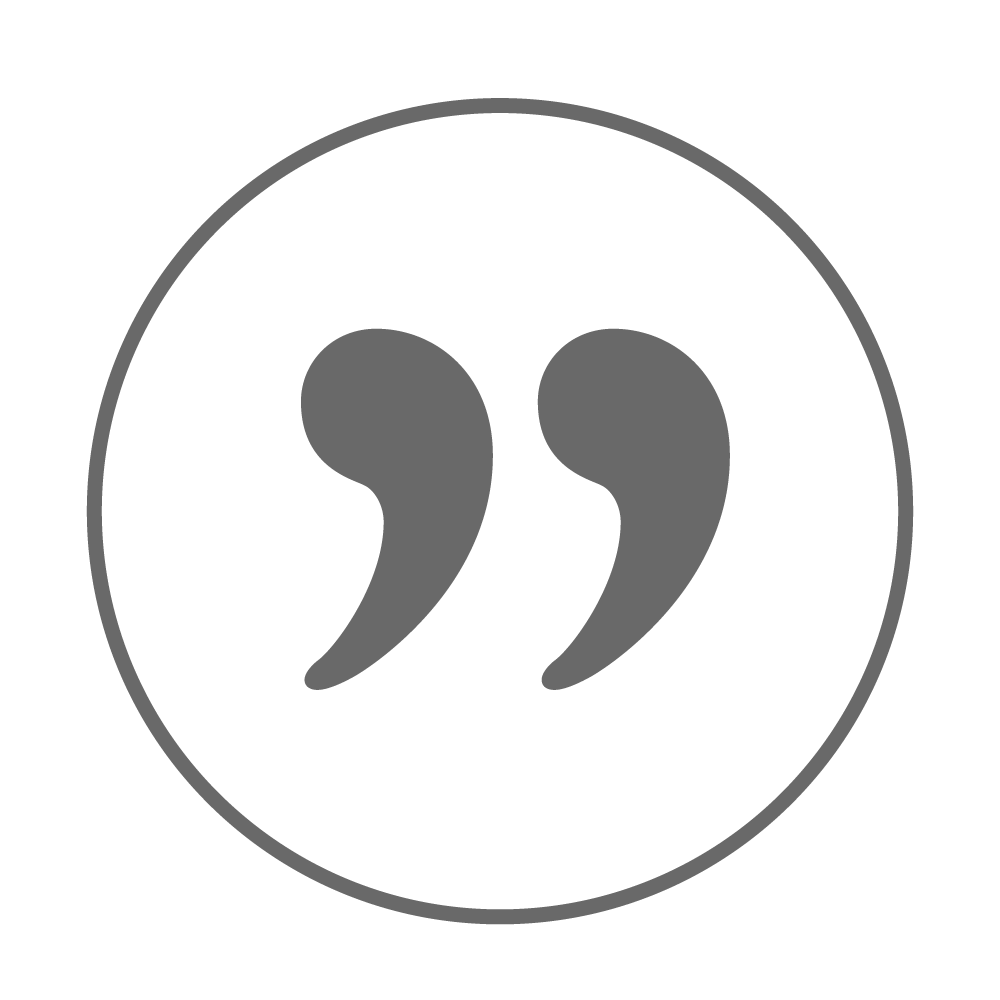 Derek Anderson, the Project Manager, was extremely professional and scheduled an appointment to meet with me and to check the measurements to ensure that the plan was going to work. While we were still a month out from the installation he arrived and was pleased with the measurements and also the fact that our old kitchen had been removed (my two sons and I) and that the rough electrical and plumbing had been done. Derek also offered invaluable information regarding a wall build out they would do and ways to keep a pocket door that my wife loves. The install began on October 15, 2018, and the work was performed by Carlos and Dave. Both of these young men were extremely courteous, professional and took great care to put down tarps and floor coverings so as not to make a mess or scratch our floors. They began by building out a wall in our kitchen and then proceeded to expertly hang each of the cabinets. They spent many long days here and routinely asked if we were pleased during each step of the process. I can assure you and them that we were very, very pleased with their work. When two of the cabinets arrived damaged, they immediately contacted Derek and he personally delivered two new ones the following day so as not to throw off the installation of the granite countertop. They completed the 4-day installation at 8:30 PM and then had a long ride (1 and a half hours) back to the shop. Never once did they complain and were genuine in their concern for our happiness with their work!! The final step of the process was the installation of the granite countertop which was completed just 7 days after the cabinets were installed thanks to some gentle prodding of Discover Granite by Derek. The granite ties together the whole kitchen and looks spectacular, as does everything else. So, all this being said I can assure you that this will not be the last kitchen that me or my family gets at NK&B. We applaud you and your staff for a great product and a job well done.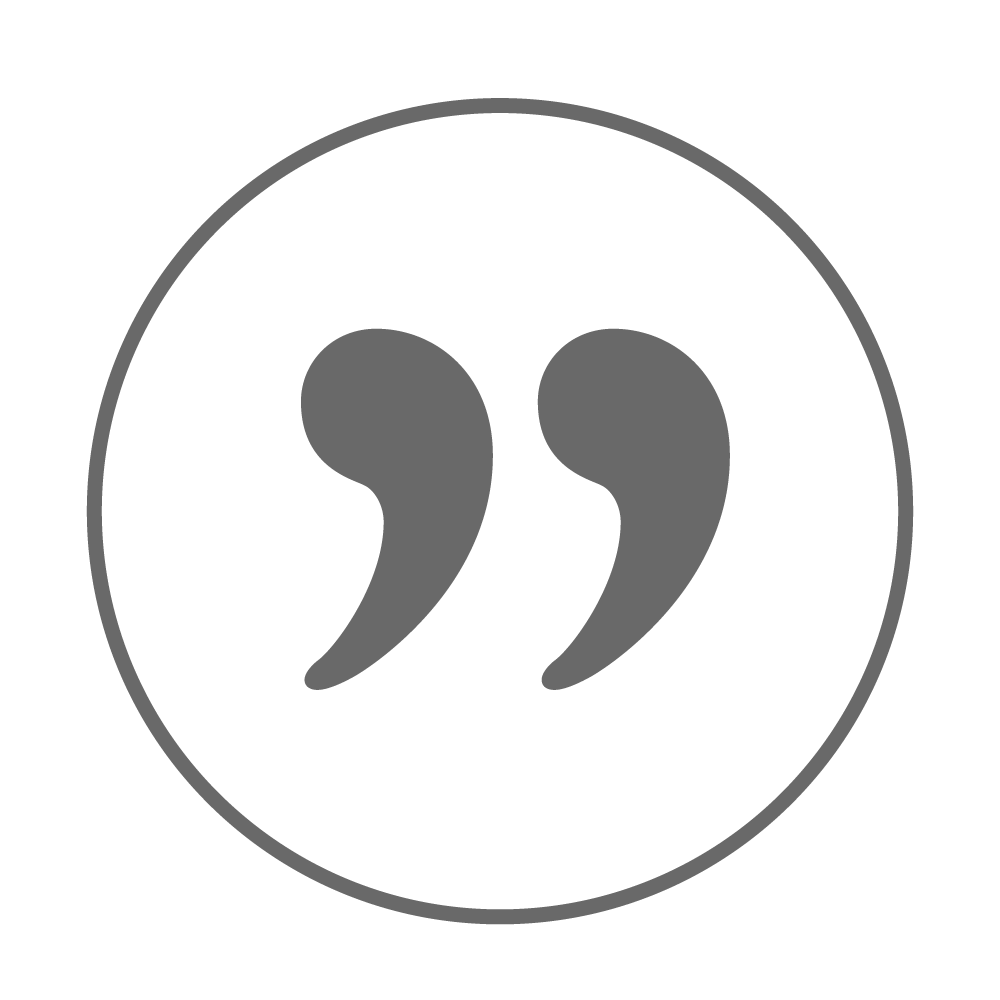 Throughout the whole process, from our first visit to your showroom through consultation and design, planning, construction and the final wrap up, your team was top notch and professional, and there are a few special individuals who we feel did an outstanding job and contributed to the success of the project. First and foremost is your son, Jason. Once we had a rough initial design, he was kind enough to meet us at our home and was unselfish with his time, and really provided us with most of the critical design features that we implemented.  We can honestly tell you that he's the main reason we chose your company to do the work. Kevin Murphy and Mentor Malushi were the ones we saw the most of, and they were absolutely wonderful to work with. Their craftsmanship was superb, their work ethic admirable and they made sure we were happy with every component they worked on for us. Mike Lear kept us on track and was excellent at communicating the progress, handling the issues that needed attention, and he provided a daily status of who would be onsite and when, so that really meant a lot to us and he should be commended. Thank you again for a job well done, and we hope to do more business with you in the future.
Bob & Cathy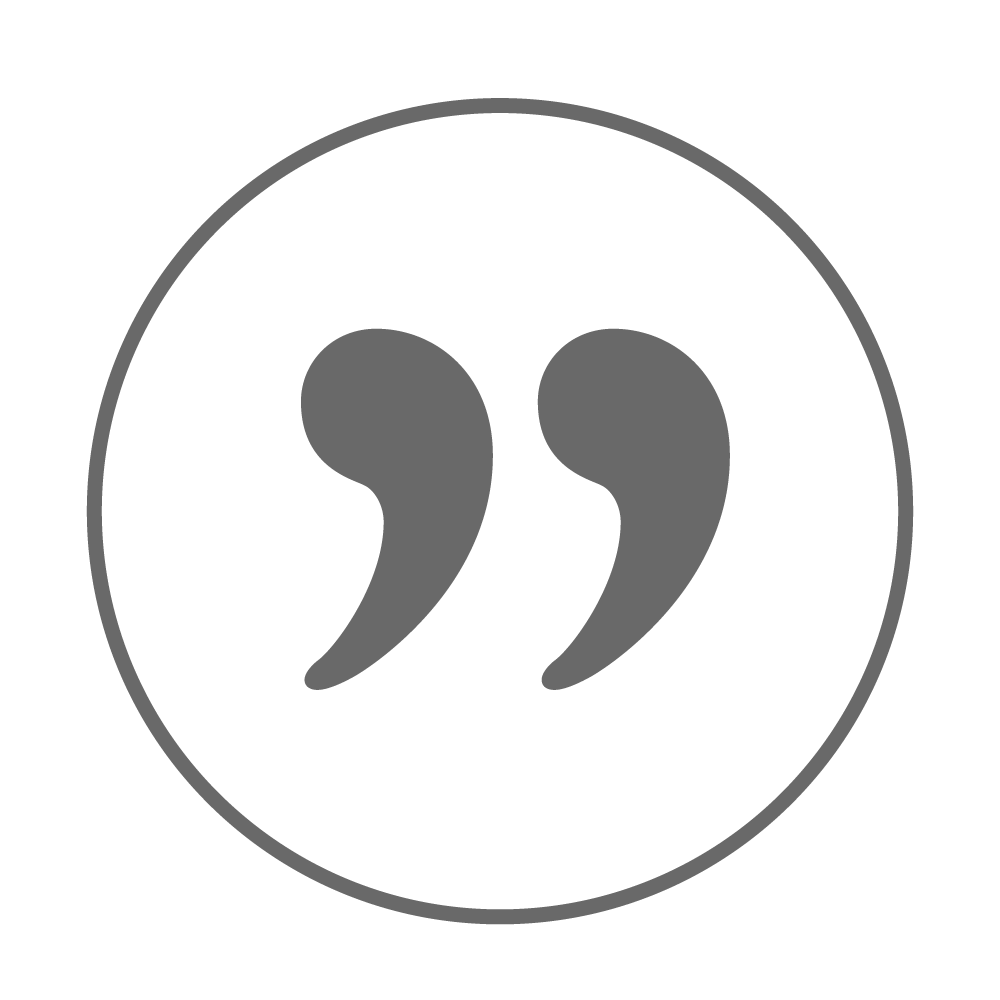 The entire process has been excellent. Mike Lear as contractor/project manager is a remarkably hard-working and totally effective individual adept at problem-solving with excellent communication skills, prompt and utterly courteous responses. His intelligence and grace in dealing with inevitable challenges that come up were remarkable.  His entire crew notably Steve did a wonderful job. Subcontractors were also very impressive. I will be having my condo available a Cabot estate for an open house and if I have literature available will be happy to share it with other owners. One other owner in my townhouse told me she was interested in redoing her kitchen, admired the care your crews take and loved the kitchen when she saw it. I will highly recommend your company and particularly sing the praises of Mike Lear. If I do other projects with Norfolk or have friends who do I will recommend you and Mike!!!
Rae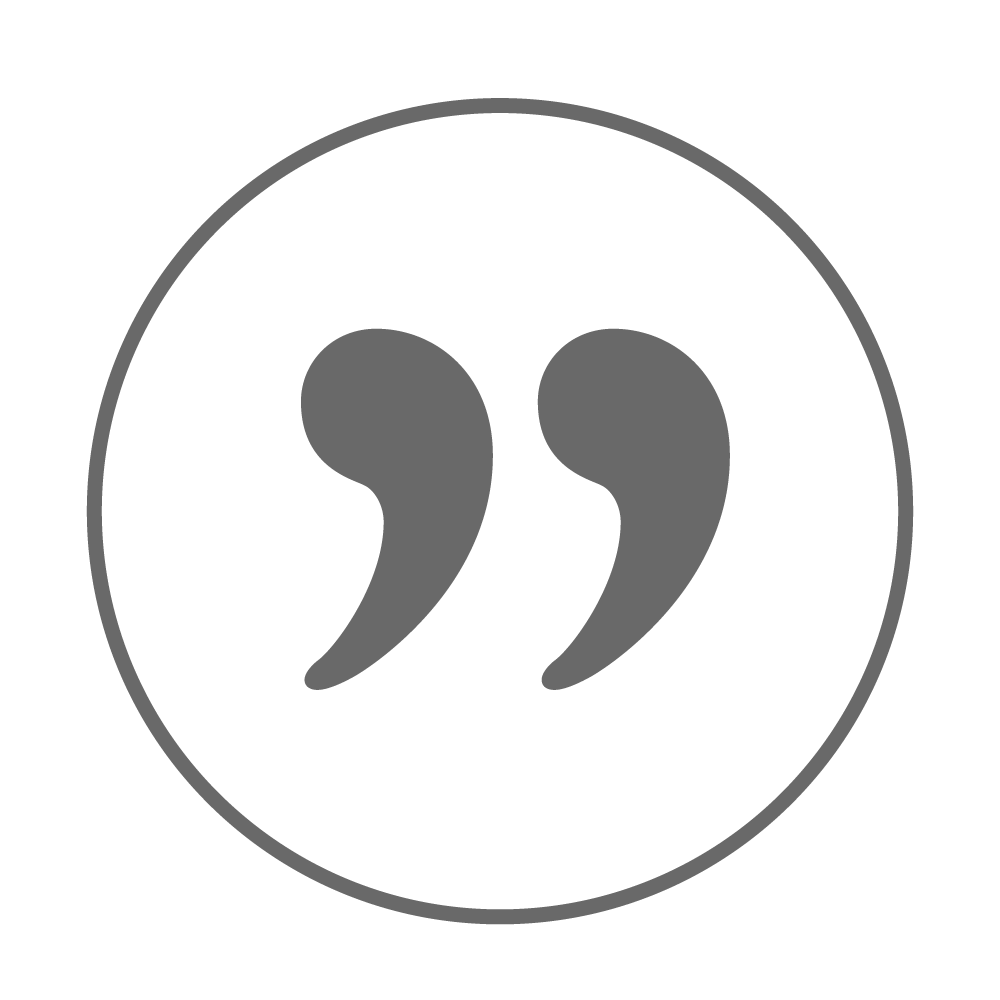 Mike jumped in and couldn't have been more professional every step of the way.  He was quick to communicate, worked hard to keep every part of the project on track, and jumped through the hoops that are often required with extremely old houses!  He managed the plumber, the electrician, the tile installers – and every one of them was nicer than the last!  Mike was the most exceptional project manager – making a huge kitchen remodeling project as stress-free as possible for Kevin and I, our children, my parents, and I can't forget the dog! Thank you!  I would be happy to be a reference for Nicola, Mike, and Norfolk Kitchen and Bath anytime!  Warmest regards, and many, many thanks.
Leila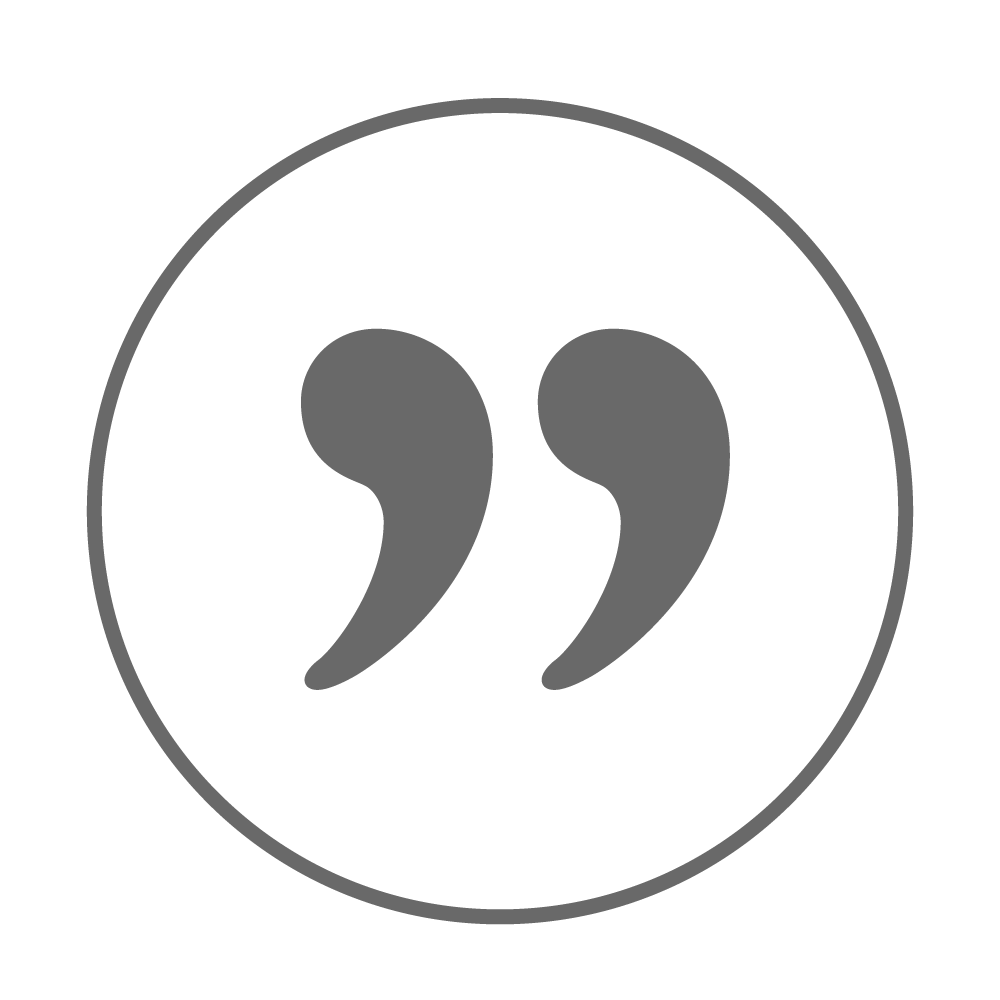 The guys who did the installation were very nice & professional, and they did a terrific job.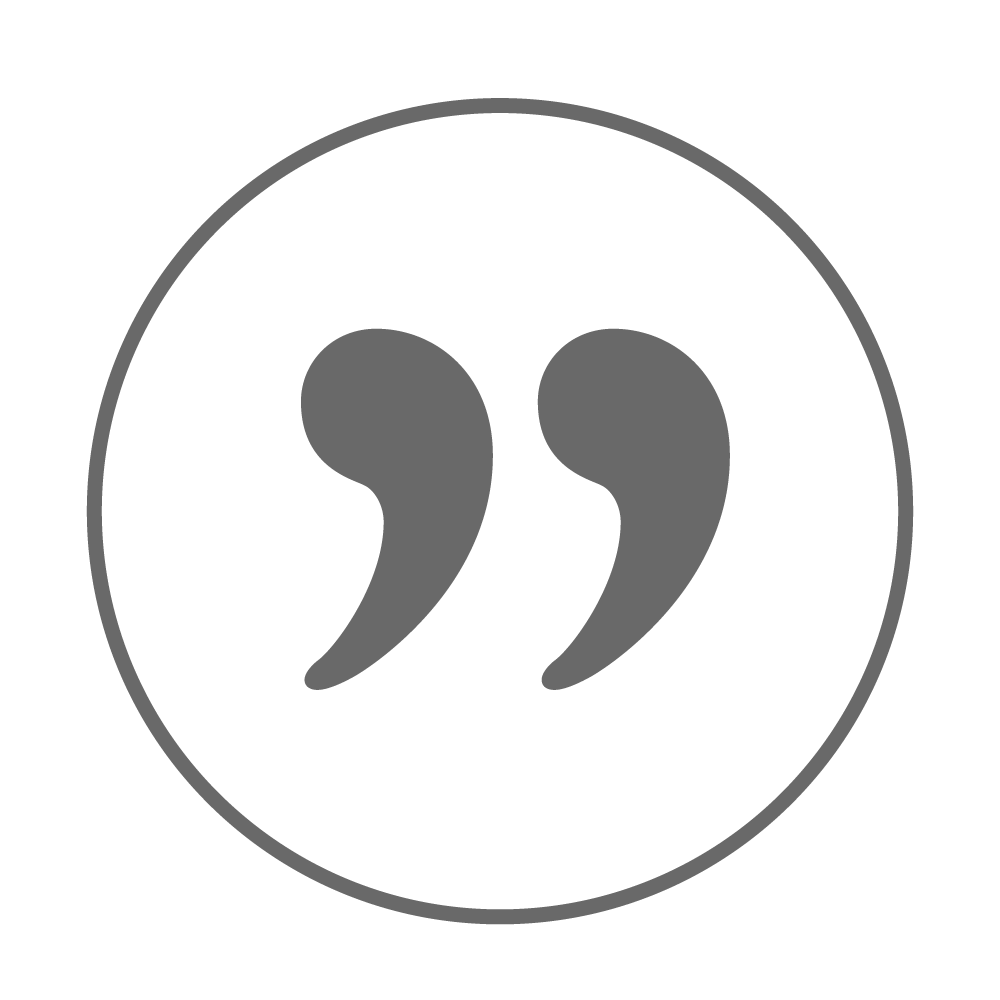 I can't begin to tell you how our kitchen looks.  WOW!!! What a transformation.  And, it's not done yet!  Ann and I went to Hull today to drop off a piece of hardware for the cabinets.  The appliances were delivered today and now it really looks great; appliances, cabinets, counters, lighting…really something. Your people have also been unbelievable.  Danielle is just so wonderful.  She knows her stuff and guided us in all the right directions.  The results are just what we were looking for.  David made it all happen.  I was expecting various phone calls when they started with the job, on all kinds of questions, and never got one.  He just took care of everything. Now the guy who really did the heavy lifting (literally)…Mike Gallagher.  This young fellow is quite a craftsman.  You are blessed to have a trades guy this good working at Norfolk.  He did a masterful job.  Really beautiful and meticulous work.  He really deserves some positive strokes…above and beyond! So thank you, thank you, thank you.  The Norfolk K&B team did magnificently!  Looking forward to it all being complete.
Richard & Ann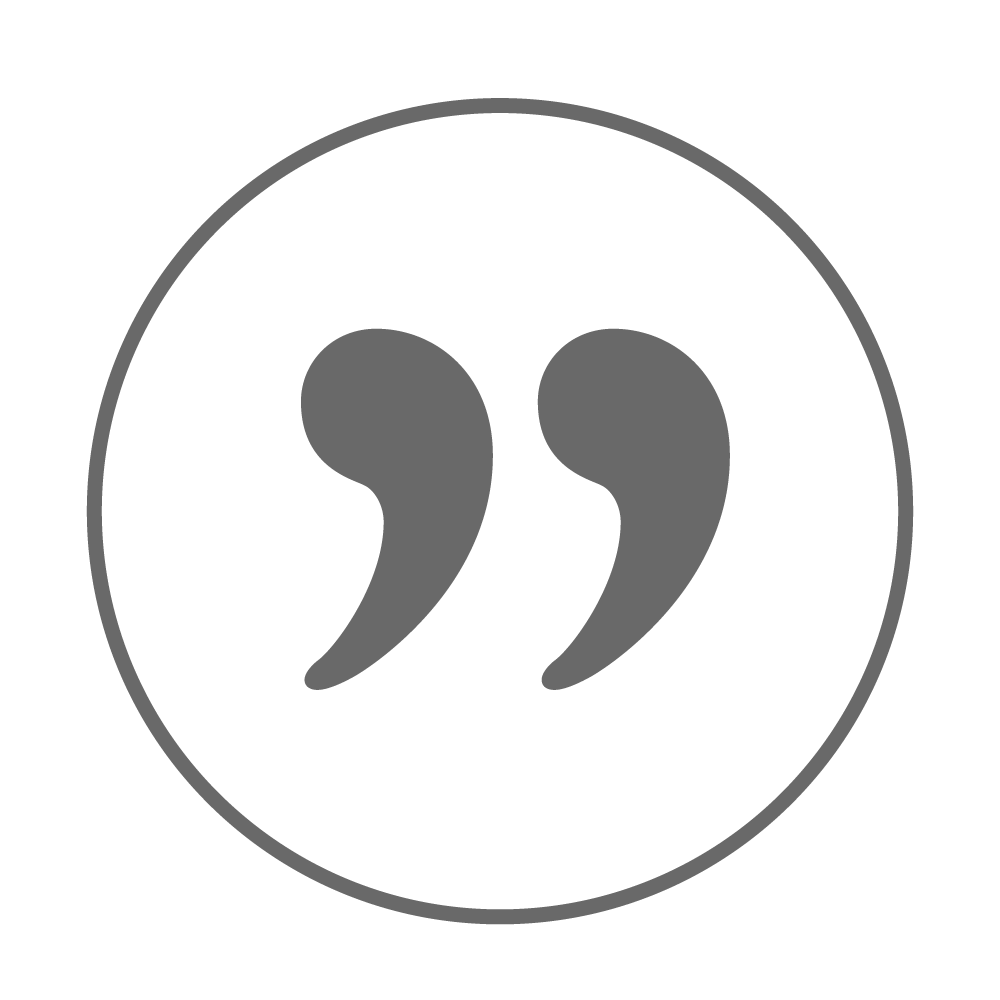 We just wanted to take a minute to tell you all what a great experience we had with our kitchen remodel. From our dealings with each of you to the finished product, everything couldn't have been easier. Every single person who came through was polite, respectful of our space, and did the absolute best they could to make sure the kitchen was in the best shape it could be in before our baby arrived. We also want to tell you that the true star of the show was Mike Lear. There just aren't enough superlatives. He went above and beyond at every possible turn. Whether he was responding to an email or text within five minutes, or coming all the way over just to check on the smallest thing (no matter what day of the week it was), he never made us feel like any concern was stupid or too small. You're incredibly lucky to have him on your team. We know he had a whole bunch of other projects he was overseeing, but he really made us feel like ours was the only one. Thanks again to all of you and we will not hesitate to highly recommend Norfolk Kitchen and Bath to anyone we know thinking about a renovation project.
Jeremy & Whitney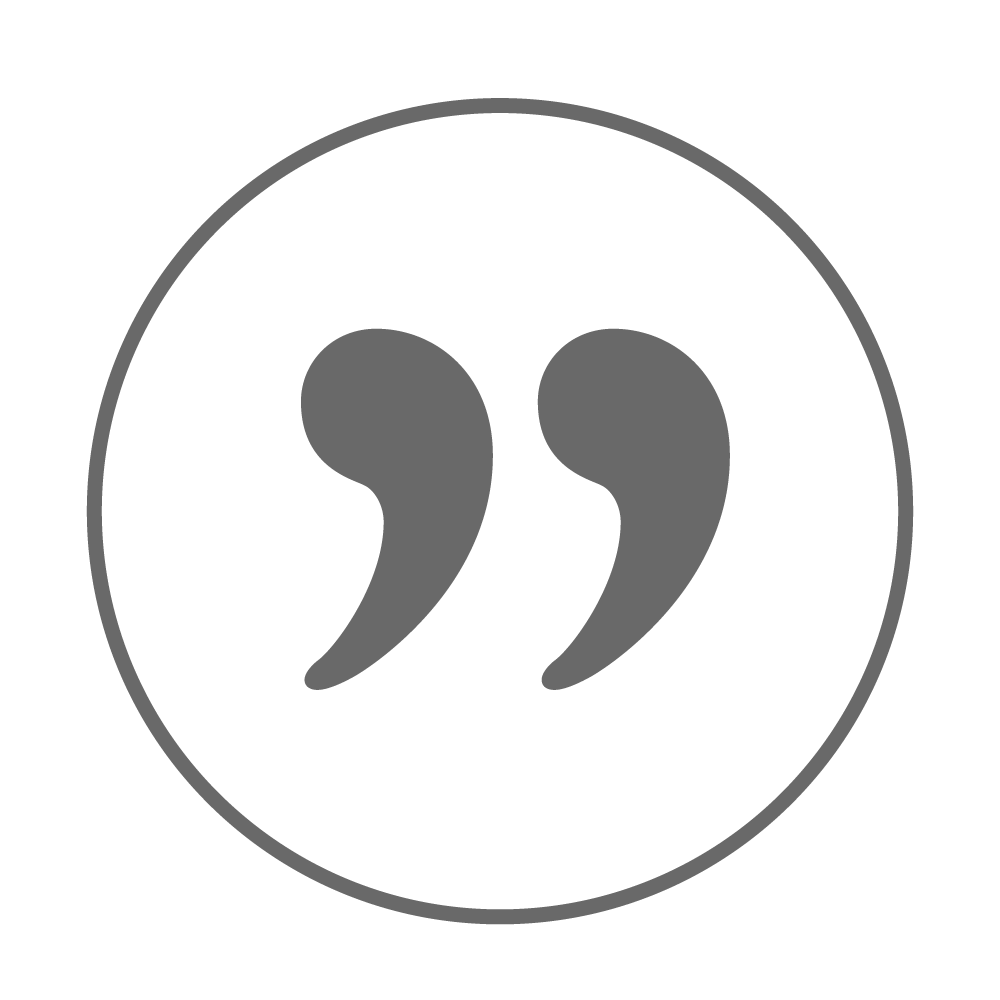 I wanted to say thank you to everyone involved in my kitchen renovation. John Leonard, Mike Lear, Kevin, Mentor, Scott, Steven, and (sorry I'm forgetting the plumber's name) were all great to work with. I am very pleased with my new kitchen and will definitely recommend Norfolk to anyone I know who's planning a kitchen remodel. In particular, thanks to Mike Lear for his attention to detail and quick responses to every glitch that came up.
Eleanor