We Pay Your Sales Tax - Our Biggest Sale Of The Year!
Looking for the best deal on your new kitchen cabinets? Look no further! For a limited time, Norfolk is offering to pay your sales tax. Receive a discount equivalent to the Massachusetts sales tax (6.25%) on your total cabinetry order!¹ Customers from tax-free New Hampshire will save too!
Design Consultation
Schedule a free consultation with our expert design team to receive a professional design rendering & project estimate.
Order Cabinets
Place a deposit within the promotional period. Sales tax will be charged per MA law. No sales tax for NH residents.
Receive Discount
A discount is applied your order for 6.25% off your total cabinetry purchase. This will offset any tax charged on your order.
Available For A Limited Time Only!
Don't miss out on our best sale of the year for your new kitchen or bath. Request your free design consultation to get started today!
Potential Savings Breakdown:
$10,000 PURCHASE = $625 SAVINGS
$15,000 PURCHASE = $937 SAVINGS
$20,000 PURCHASE = $1,250 SAVINGS
$30,000 PURCHASE = $1,875 SAVINGS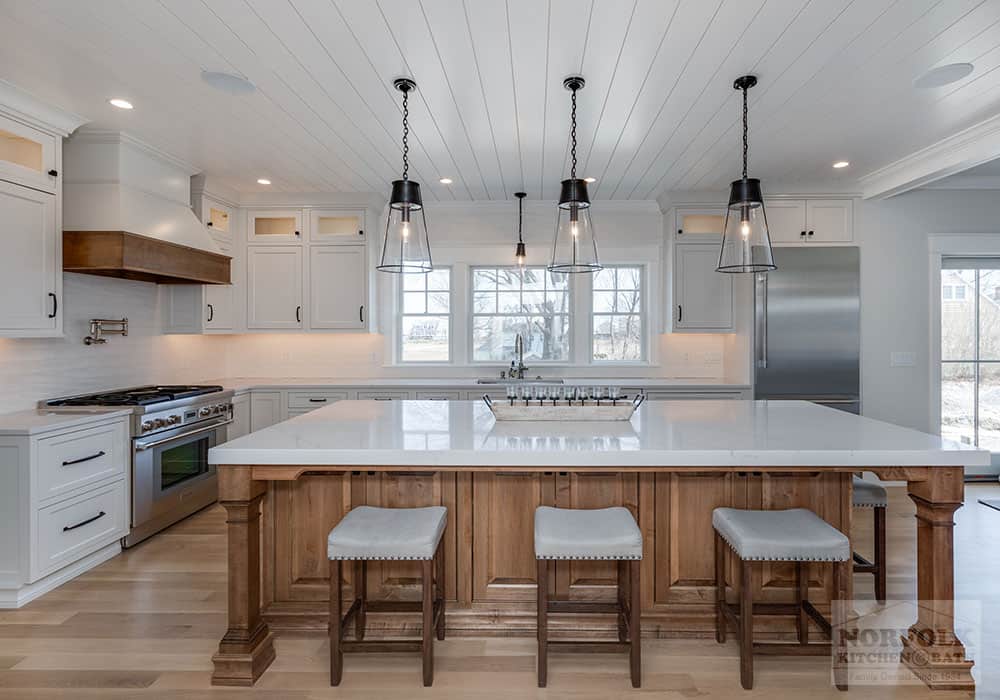 Purchase Your Kitchen Tax Free Now!
Your cabinets must be ordered by January 31, 2023 to be eligible for savings - so don't wait! Schedule your free consultation to get your design started today!
Combine This Offer With Financing
Need a new kitchen, but don't have time to save? Take advantage of our convenient project financing, with options to fit your lifestyle and your budget.
¹All retail cabinetry orders placed from December 1, 2022 - January 31, 2023 are eligible for savings. Massachusetts customers will receive a tax credit equivalent to the MA tax of 6.25% off their total cabinet order. The invoice will still show the charged tax amount on the invoice, as mandated by MA government. NH customers will receive a discount of 6.25% on their cabinetry order. Restrictions may apply. See your designer for more details and your exact savings.