To help aid the rising demand for food assistance in the community, Norfolk Kitchen & Bath has donated $5,000 to the Greater Boston Food Bank (GBFB).
Hunger Relief During COVID-19
The COVID-19 pandemic caused an unprecedented rise in the need for hunger-relief efforts, as people lost their jobs and costs for essentials skyrocketed. Demand for food rose over 50% in 2020 from the year prior and many food banks struggled to meet the needs of their community. The GBFB serves over 190 communities in the Greater Boston area & has delivered over 80 MILLION meals since the beginning of the pandemic in March 2020.
About The Greater Boston Food Bank
The Greater Boston Food Bank (GBFB) is the largest hunger-relief organization in New England and one of the largest food banks in the country. They are committed to providing three healthy meals a day to every person in need in Eastern Massachusetts, while also supporting healthy lives and communities.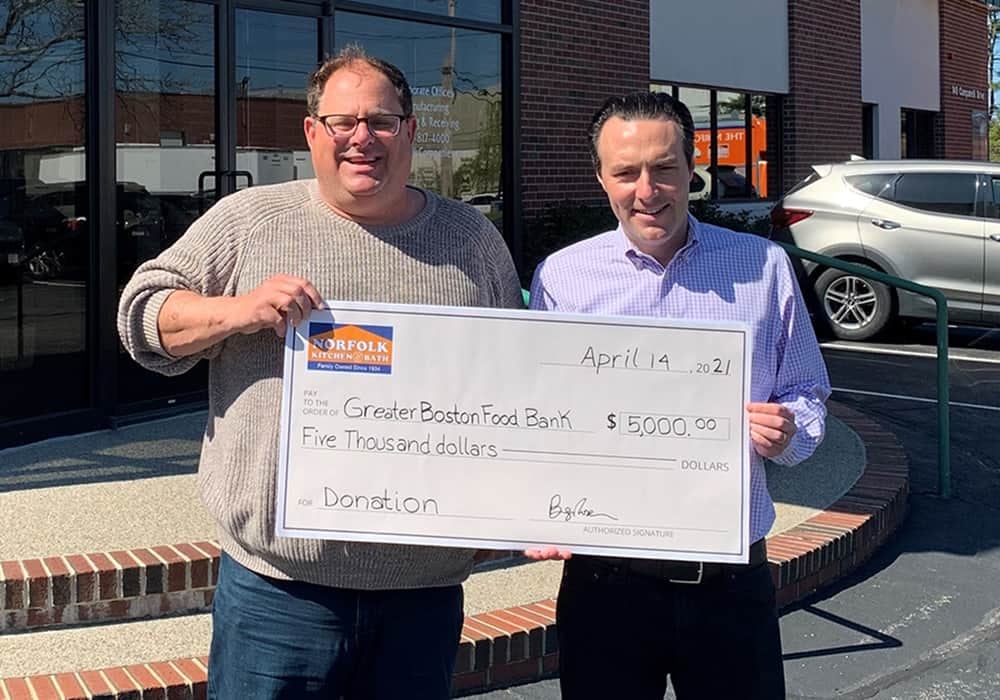 About Norfolk Kitchen & Bath
Norfolk Kitchen & Bath is passionate about helping local organizations in our community and has donated to many over the years, including: Pine Street Inn, Best Buddies, Metro Housing Boston, Habitat For Humanity & many others. To learn more about the various ways that Norfolk helps the community, please visit our community outreach page.