One of the most complicated decisions you will have to make during the remodeling process is your countertops. While color is always a hard choice, the first choice you need to make is: what countertop material should I use?
Granite and quartz are two of the most popular countertop materials in the market today. While the choice ultimately comes down to your preference, it is important to note a few differences between these beautiful stones:
Natural vs. Engineered
Granite is an all-natural countertop material, mined from quarries all around the world. Quartz, however, is manufactured using 93% natural quartz and 7% polymer resins. As a product of Mother Nature, every granite countertop is slightly different from one another, while manufactured quartz countertops are much more standard in their appearance. This is why kitchen designers encourage their customers to pick out their own granite slab, not just the color.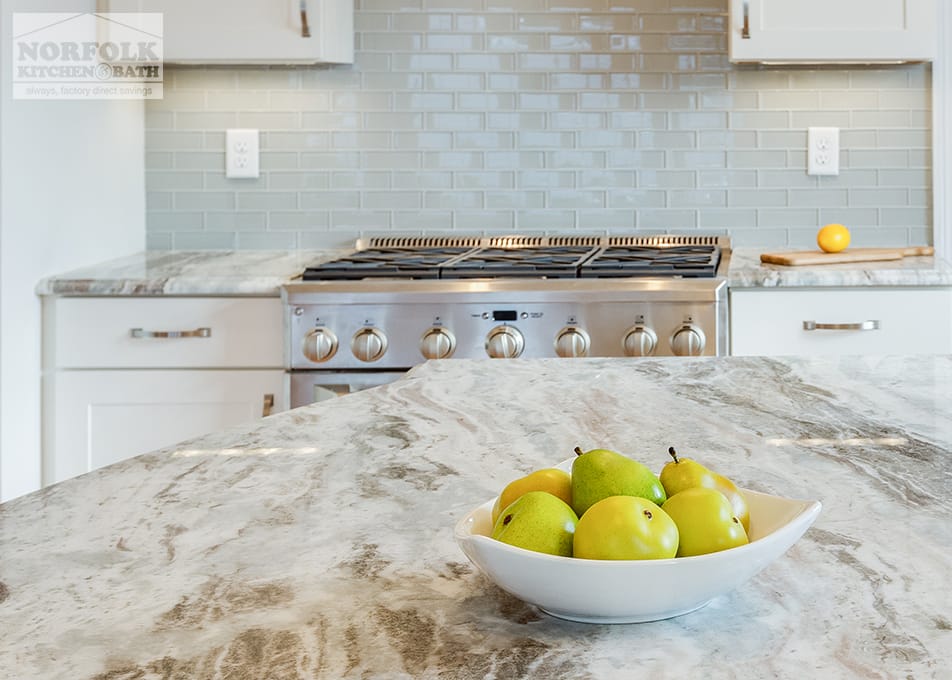 Granite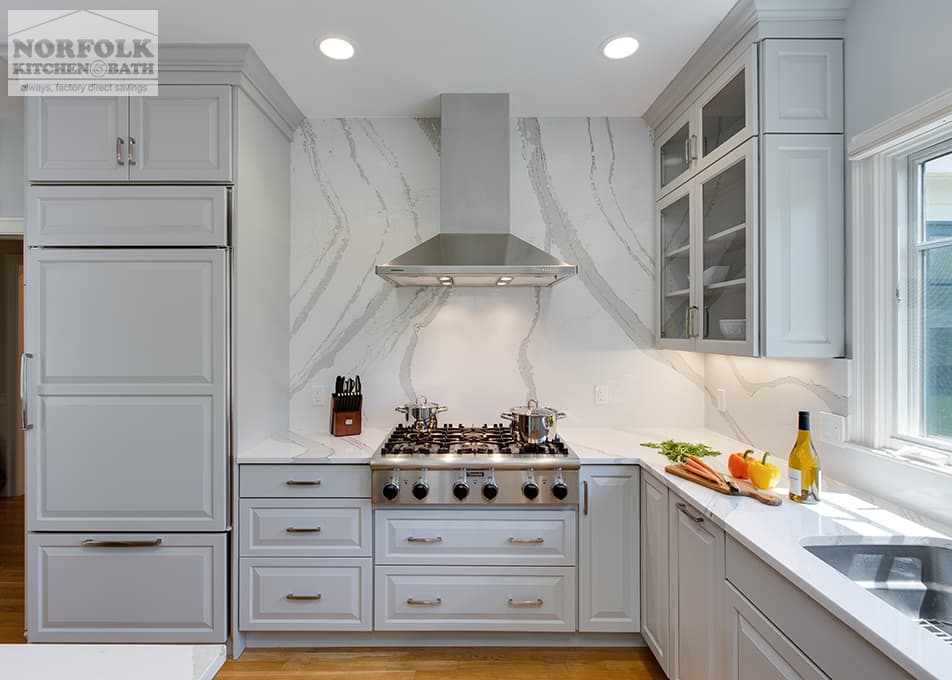 Quartz
Maintenance
Quartz is widely regarded as the "maintenance-free" countertop option. Quartz countertops are not only nonporous, they also do not require sealing of any kind, whereas some granite countertops may require a sealant and an occasional polish. Since granite is a porous material, only mild cleaners are recommended.
Durability
Both granite and quartz are among the most durable countertop choices for your kitchen. Quartz, being non-porous, resists staining much better than granite. However, granite is much more heat resistant than quartz. Chips and cracks are unlikely on either material, so rest assured that whatever material you choose will be a worthy investment over time.
Price
The price of your countertop depends on many variables. Many fabricators price their countertops by color, edge profile, and price of installation. While quartz is known for being the more expensive of the two, it is possible to choose a granite color that exceeds the cost of a quartz countertop. Be sure to do your research and set a careful budget with your kitchen designer, so that you are not shown any colors that may exceed your budget restrictions.
We're Here To Help
No matter what you choose, Norfolk Kitchen & Bath is here to help with your kitchen remodeling project. We have five premier showrooms in the Greater Boston area and would love to help make your renovation even easier with free design assistance, quality kitchen cabinets for all budgets, and professional installation. Call our experts and get started on your kitchen remodel today: (877) 336-9652.
Did You Know?
Norfolk Kitchen & Bath in Braintree, MA is a premier Cambria® quartz dealer! Stop by our showroom today to learn more about Cambria, and our other beautiful granite & quartz countertop options!