Kimberly O'Donnell
Kitchen & Bath Designer
Norfolk Kitchen & Bath – Nashua, NH
Phone: (603) 577-5450
About Kimberly:
Designing Since: 2018
Awards & Certifications: Associate of Applied Science in Interior Design
My Background: Interior Design was something I always knew I wanted to do but was afraid to get into when I was younger. Once I got older, I stopped worrying & went back to school. I am so thankful that I got over my fear! I truly love my job – an amazing feeling – and I love to make people's dream kitchens & bathrooms come to life!
What I Love About Designing: I love the excitement on my customers' faces when I show them their project in 3D with our design program! Their smile & joy remind me why I do this job!
Advice For Homeowners Purchasing A New Kitchen/Bath: Coming into projects with an open mind can really lead to designs you had never even thought of. It's great to have an idea in mind to start, but don't limit yourself to the experience & creativity of something new!
Kimberly's Design Portfolio: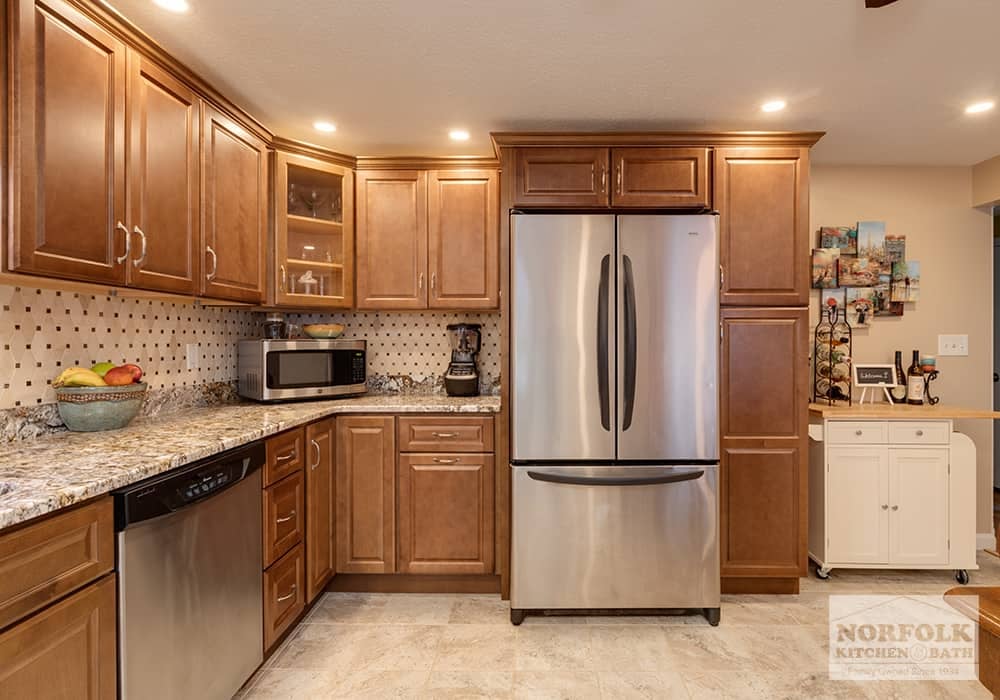 Cabinets: JSI Quincy
Finish: Brown stain
Countertops: Granite
Color: Normandy
Edge: 3/8″ Radius
Hardware: Amerock Atherly