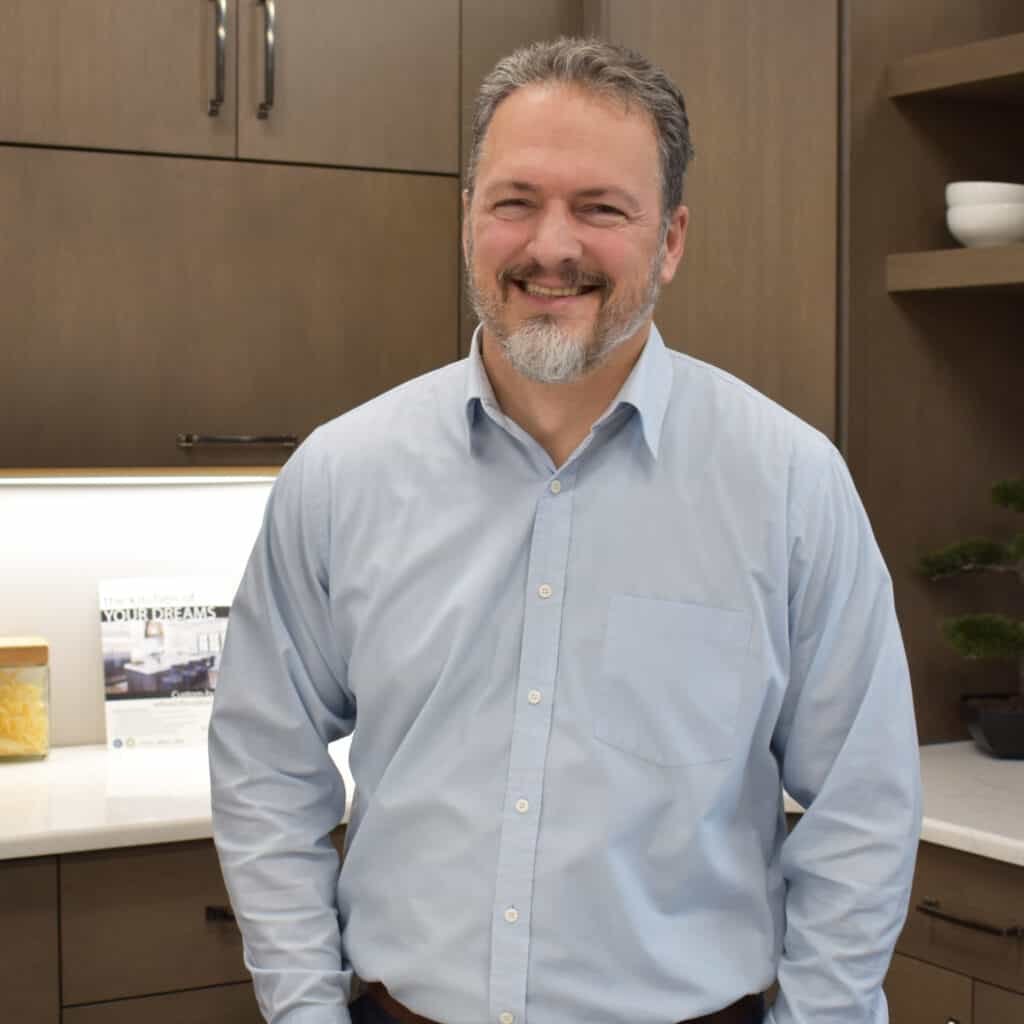 Brandon Noyes
Kitchen & Bath Designer
Phone: (603) 386-2030
About Brandon:
Designing Since: 1990
Awards & Certifications: Multiple cabinet manufacturer certifications over the years
My Background: I used to work in builder and homeowner building material sales.
What I Love About Designing: I love to help clients turn their dreams into a functional reality.
Advice For Homeowners Purchasing A New Kitchen/Bath: Try to relax. When you purchase your project through a reputable supplier with experienced staff, you are in good hands.
Fun Fact: I enjoy spending time with my five grown children and grandkids, fitness, motorcycling, sailing, and hunting.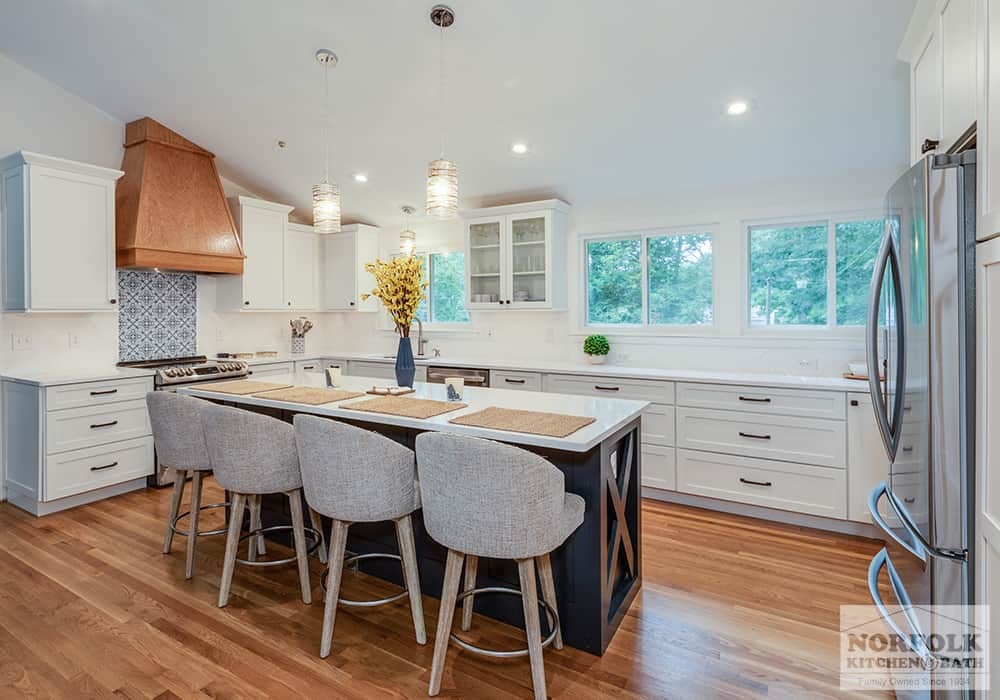 Cabinets: Medallion Lancaster
Finish: White Icing
Island Finish: Celeste
Hood & Shelves: Oak Sandalwood
Countertops: Viatera Quartz
Color: Forte