Diane Fleming
Kitchen & Bath Designer
Phone:

 

603-218-2300

Years With Norfolk: 3 (Since 2016)
About Diane:
First and foremost, I'm passionate about my work. I have been designing and staging residential & commercial spaces for more than 20 years. Creating spaces that are both functional and visually appealing are only part of the equation. Experiencing the satisfaction of creating a space that is a perfect reflection of who you are is my top priority and honestly the most rewarding part of my job. Focusing my attention now on kitchen design with Norfolk is a natural extension of what I love. I look forward to helping you create the perfect kitchen.
My Advice For Homeowners Purchasing A New Kitchen: Be upfront about your budget, don't be afraid to share your ideas or ask questions – it's your space, and I'm your resource. It will make for a better experience for you and ultimately create your perfect space.
Fun Fact: I am an avid cook, about to take Gordon Ramsay's Master Class.
Kitchens I Have Designed: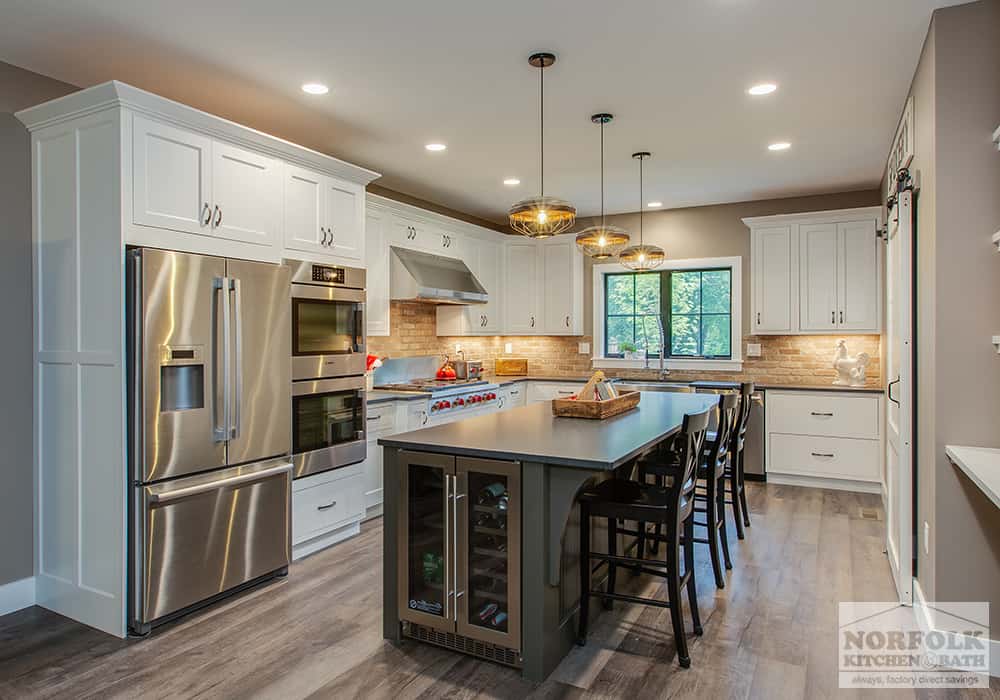 Modern Farmhouse Kitchen
This kitchen features Showplace inset cabinetry with gorgeous black leathered granite countertops, a Wolf range, and luxury vinyl plank flooring. This kitchen was part of a new home construction, and features an oversized pantry behind a sliding barn door, a pots and pans organizer as well as a plate organizer, a deluxe blind corner cabinet, and roll out trays. Accenting the white perimeter cabinets is an oversized island in an urbane bronze finish, with a wine cooler on the end!
Cabinets: Showplace Concord 275 Inset
Finish: White/Urbane Bronze (island)
Countertops: Granite
Color: Black (leathered)
Edge: Eased 1/8 radius
Hardware: Amerock Candler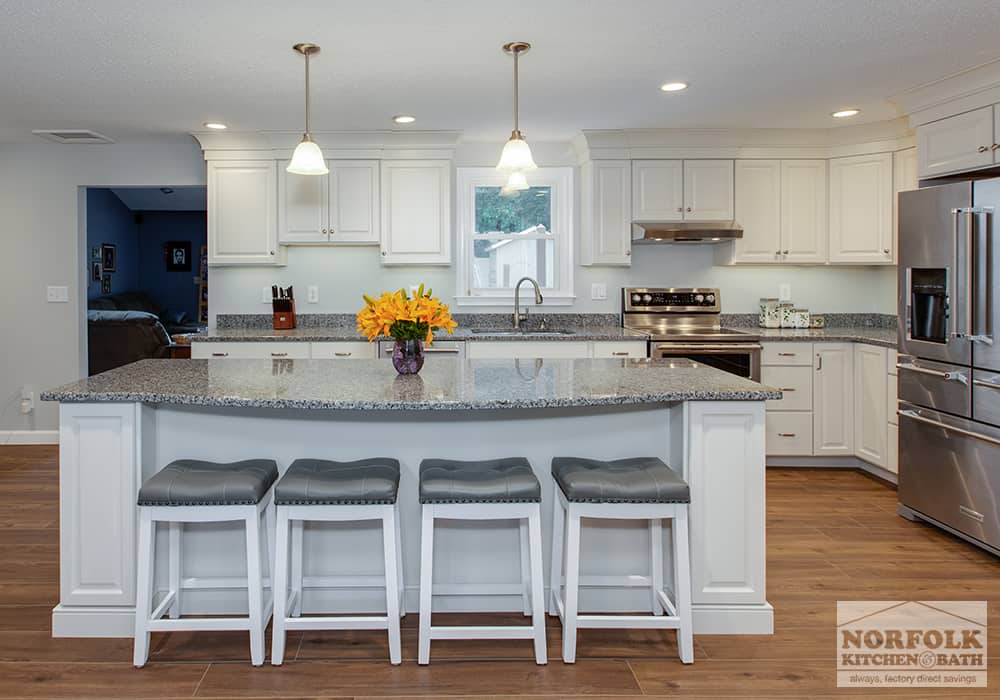 Classic White Kitchen
This kitchen features Echelon white raised-panel cabinets with granite countertops. This kitchen design overcame many challenges, such as accommodating space for exposed plumbing and heating vents within the crown molding and toe kicks. This kitchen also boasts many special features, including a pet food dish area, a bookshelf, a tech shelf, pots and pans drawers, a custom bar with pantry storage, and special soffit molding to create a custom bump-out look over the range. A truly custom look without breaking the bank!
Cabinets: Echelon Weston
Finish: Linen
Countertops: Granite
Color: Azul Platino
Edge: Pencil
Hardware: Amerock Kane Series
Customer Reviews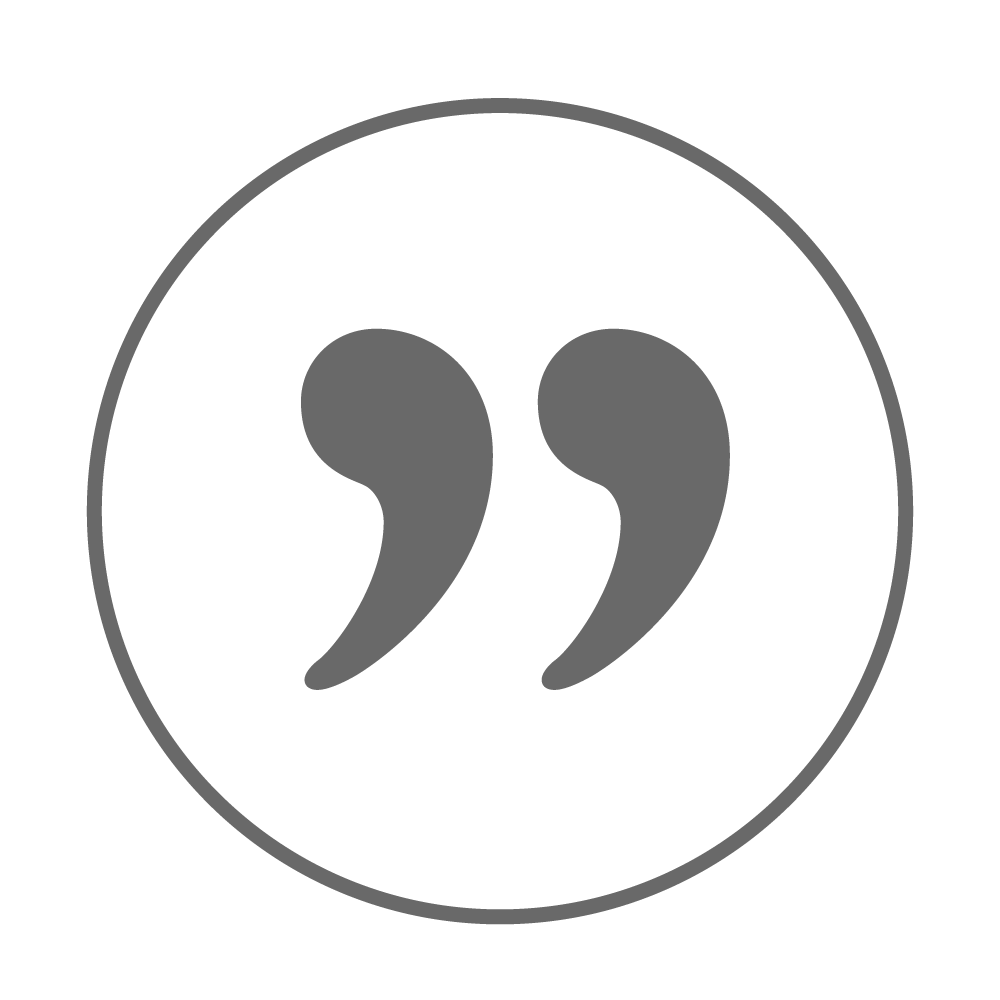 Our house has an open floor plan so all the rooms need to work with each other, and that's exactly what [Diane] has created for us. We feel like our house is now a home after 3 years of living in it and never feeling that way. She has the ability to get your vision for your home out of your mind and into reality. She always showed up on time and got her work done in a very timely manner. I never felt any pressure to like something or choose anything I might not like. Diane always emphasized how I needed to love every decision we made since it was my home. I could not be any happier with her and the results. I absolutely LOVE it.
Alissa S.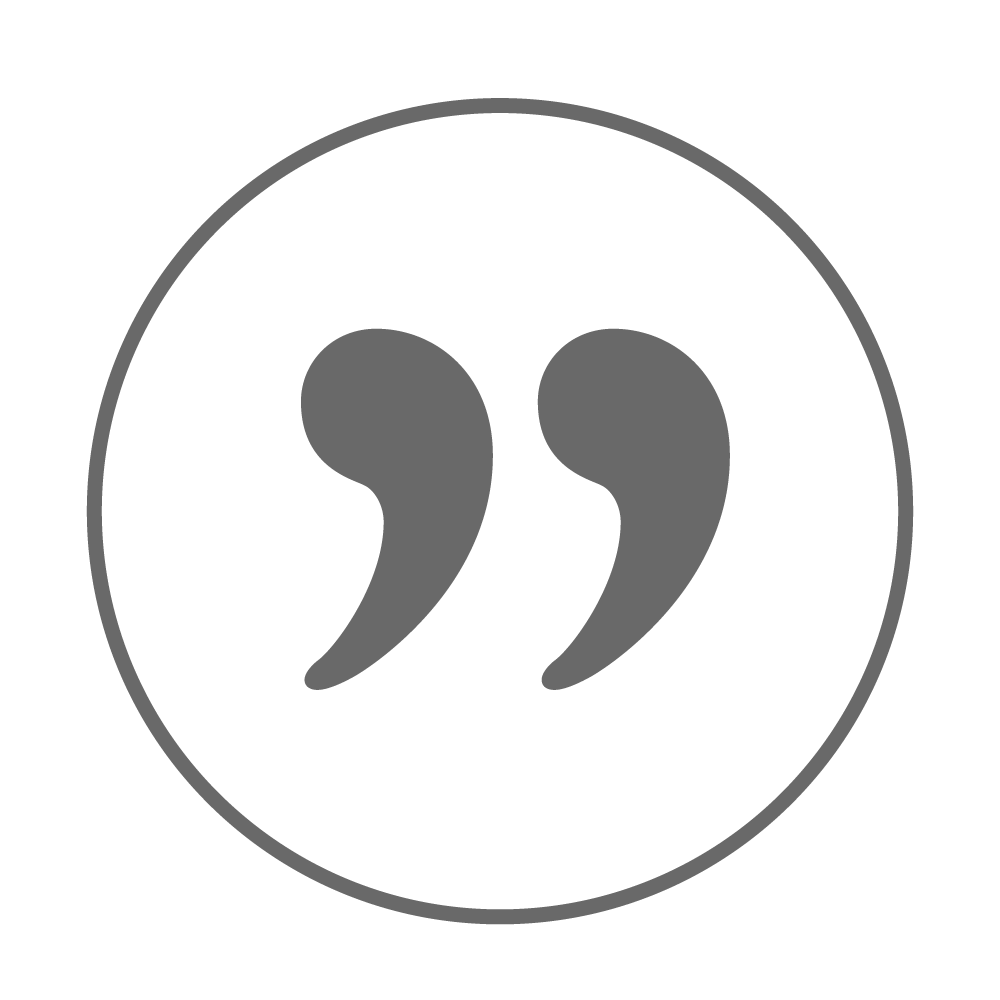 Just want to thank the Norfolk Kitchen & Bath team for the great job they did in helping us plan and design our new kitchen. It came out beautiful. It looks like a whole new house.  Honestly it's been 3 months now & when I walk in the room it still takes my breath away. Diane Fleming from the Manchester office was the project lead.  Diane was really great, as she was with us from the very beginning until the very end.  She explained the process in great detail so we were clear on what to do and what was happening each step along the way. This was no small project, as it included the removal of a load bearing wall, so the design was not just a total replacement. Diane's creativity and experience on design projects were invaluable.   I would also like to call out Rick, the installer, who completed most of the install by himself in just one day! Then we had Tom finish up, and he also did a fantastic job.  We would highly recommend Norfolk to anyone considering a kitchen remodel.
Paula & Ken G.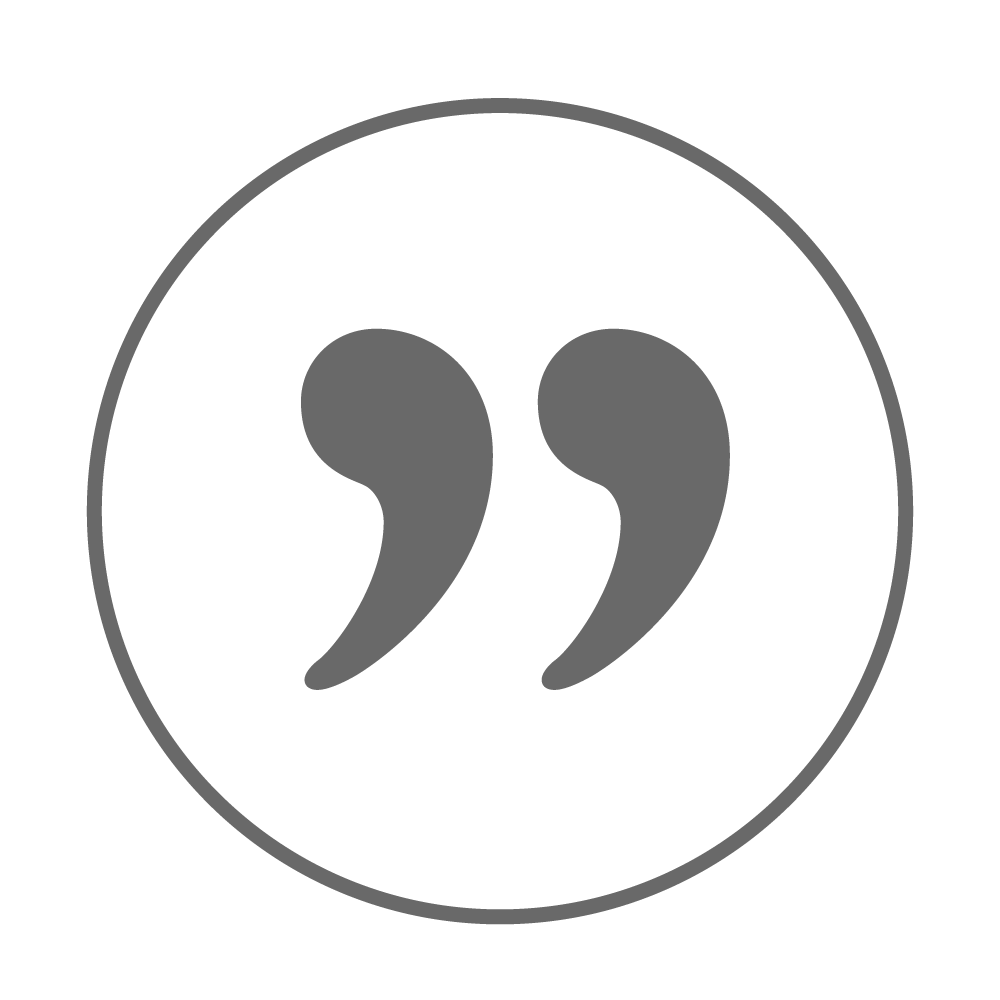 Brendan & I want you to know how much we LOVE our new kitchen! You did a great job designing it. It is so much more functional than our old kitchen & it's beautiful! The guys who did the installation were very nice & professional, and they did a terrific job. Best of all, you managed to give us everything we needed and you kept within our budget. Everyone who comes to our house raves about the kitchen, and we use that opportunity to give NKB a plug. Thanks!