Review Us – We Want To Hear Your Feedback!
At Norfolk Kitchen & Bath, we are constantly striving to improve our business. We would like to hear about your experience – where did we excel, how can we improve? Feel free to visit any of our social media pages to leave your feedback. We love when customers share photos of the finished product! Thank you for your business & for taking the time to send us your thoughts.
If you have an issue that you would like resolved, please contact us and we will reach out to you as soon as possible.
We Love Getting Reviews On The Following Platforms: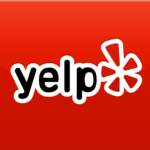 As a hugely referral based company, your feedback is extremely important to us as we continue to grow and improve our business. We thank you for your review! If you do not want to leave a review, but would still like to let us know how we are doing, please feel free to take our online customer satisfaction survey below.